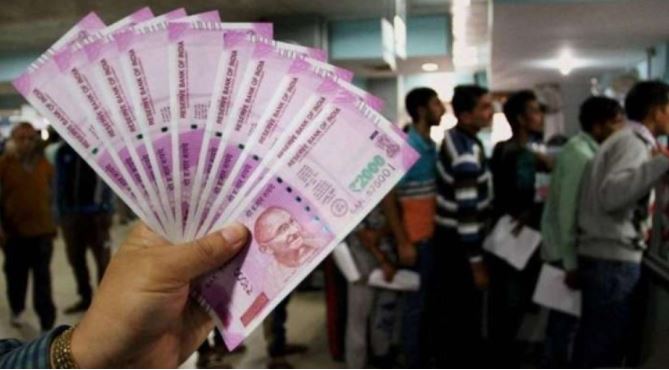 A big update has come out regarding the 8th Pay Commission (8th Pay Commission). The Modi government at the Center has confirmed whether the benefit of the 8th Pay Commission will be given now or not? Clearing the confusion of government employees, Minister of State Pankaj Choudhary has said that no matter is yet under consideration to bring 8th Pay Commission and no consideration is being taken to bring it.
Pankaj Choudhary, while answering a question, said that no such idea is being considered as of now nor is there any such planning. The constitution of the 8th Pay Commission to revise the salary, allowances and pension of Central Government employees and pensioners is not considered. He said- As per the recommendation of the Seventh Pay Commission , there should be no need to constitute another Pay Commission to review the salaries, allowances and pensions paid to the Central Government employees and pensioners.
Did not refuse to bring 8th pay commission
Union Minister Pankaj Chaudhary said that work should be done on a new system for review and revision of Pay Matrix. However, he has not ruled out bringing the 8th Pay Commission. Such an arrangement is being made by the government so that the salary increases on the basis of the performance of the employees. For this, the government can introduce new pay metrics.
Update on DA
According to the information, the government is working in a new direction. Such a system will be made for 68 lakh central employees and 52 lakh pensioners, in which there will be automatic revision in salary if DA is more than 50 percent. The government can make an 'automatic pay revision system' for this. In such a situation, the central employees are expected to get big benefits.
What will be the benefit to the employees?
From this pay level matrix, the minimum salary of a central employee from level 1 to 5 can be between 21 thousand. On the other hand, if we look at the order of the Pay Commission, in the coming few years, the employees will get an increase in the salary under the new system.