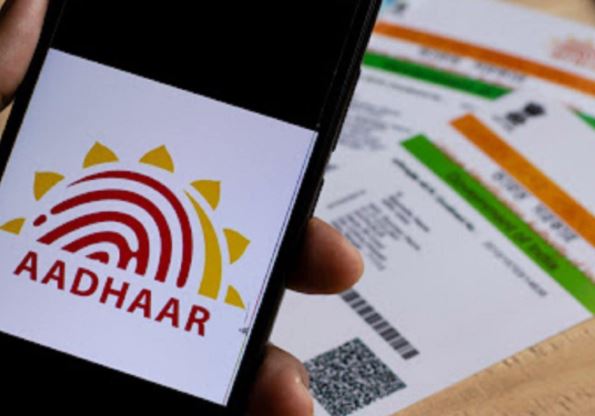 Aadhaar card has become the most important document for every person today. It is important for every citizen of the country to have a unique number of 12 digits, as it is considered a valid proof. 
But many times the address changes due to a mistake or due to changing the house. It is very important to get it corrected or updated. Because Aadhar card is valid as an address proof. If you also have to update your address in the Aadhaar card, then there is no need to go anywhere for that. Rather, you can update your address right from home using the mAadhaar app. Here we are telling you how to update the address through mAadhaar app.
For this, first you have to download the mAadhaar app on your smartphone. Which is available for free downloading on Google Play Store and App Store. After this, some steps have to be followed.
After downloading the mAadhaar app, open it and skip some of the scrolls that appear in front of you. After this, Welcome to mAadhaar will appear on the screen of the smartphone. Here you select the language as per your convenience and click on Continue.
After this, you will be asked to register the mobile number, after entering it, tap on Next. Enter an OTP on the mobile number given by you and click on the Submit button.
After clicking on submit button, you have to click on Register my Aadhaar. After this your Aadhaar will be registered in the app and you will have to enter a 4 digit PIN. Aadhaar number will be asked after confirming the PIN.
After this an OTP will come on your register mobile number. After entering it, click on Verify. As soon as you click on Verify, your Aadhar card and some options will appear at the top.
To update the address, you have to click on the services from the bottom four options Services, My Aadhaar Enrolment Center, More. After this, tap on Update Address Online from the options given below.
Now after entering the Aadhaar number, enter Security captcha and tap on the request OTP given below. Enter the OTP on the register mobile number and click on Verify.
After this, you will be asked how to update your address. For which the option of via Address Proof and via Secret Code will be available. From this you tap via Address Proof. Then fill your address details and preview it to see if there will be any mistake.
Then you will be asked for address proof which should be scanned and submit. After this, click on the button of Verify. Just a few days, your address will be updated and a new Aadhaar card will arrive.