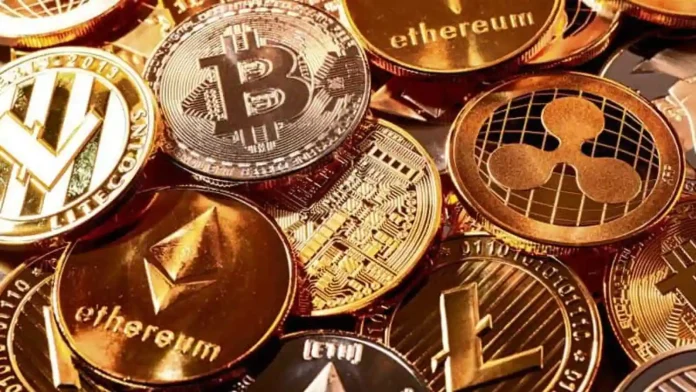 Currencies named MetaDoctor (MEDOC) and Reflecto (RTO) have seen a jump of 3000 percent during the last 24 hours. Other well-known currencies, including bitcoin and ethereum, have also gained.
New Delhi. Today on Thursday (July 7), the cryptocurrency market has also boomed today. As of 9:46 am Indian time, the global cryptocurrency market cap has risen by 1.79 percent to $ 919.16 billion. Talking about the big cryptocurrencies, almost all the currencies including bitcoin, ethereum, cardano and shiba inu have gains. Two penny coins have jumped up to 3,000 percent.
According to the data of Coinmarketcap, at the time of writing the news, Bitcoin (Bitcoin Price Today) is trading at $ 20,449.35 with a jump of 2.23%. The price of the second largest coin, Ethereum (Ethereum Price Today) has increased by 3.72 percent to $ 1,172.39 in the last 24 hours. The dominance of Bitcoin in the cryptocurrency market today is 42.5%, while Ethereum is 15.5 percent.
Solana has increased by 11.71% to the level of $36.89 within the last 7 days and Avalaunch has gained 11.35 percent in one week. Its market price is currently at $ 19.31. Tron has seen a decline during the last 24 hours.
What's up with the cryptocurrency
Avalanche – Price: $19.31, Change: +5.25%
Solana (Solana – SOL) – Price: $36.89, Change: +2.52%
Polygon (Polygon – MATIC) – Price: $0.5206, Change : +1.61%
Shiba Inu – Price: $0.00001052, Change: +1.38%
XRP – Price: $0.3292, Change: +1.37%
Dogecoin (DOGE) – Price: $0.06851, Change: +1.21%
Cardano (Cardano – ADA) – Price: $0.4635, Change: +1.17%
BNB (BNB) – Price: $236.58, Change: +0.81%
Polkadot (Polkadot – DOT) – Price: $6.91, Change: + 0.79%
Tron (Tron – TRX) – Price: $0.06716, Change: -1.31%
Most Growing
Cryptocurrencies According to Coinmarketcap, MetaDoctor (MEDOC), Reflecto (RTO), and PAPPAY are the top three coins to grow in the last 24 hours. There has been a tremendous jump of 3031.15 percent in MetaDoctor (MEDOC) within a day. This currency is currently trading at $0.000001099. Reflecto (RTO) is at number two and there has also been a tremendous increase of 2946.95 percent. Its market price is $0.0000000001887. During the same time, there was a jump of 502.44 percent in PAPPAY and this currency has reached $ 0.000004876.