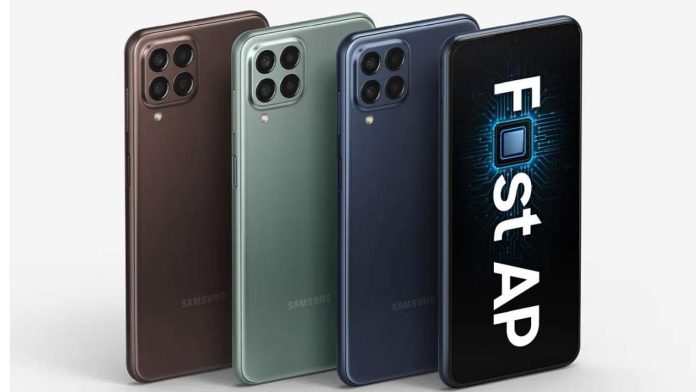 Galaxy M33 5G: If you want to buy Samsung smartphone and you could not get any good deal till now, then today we are going to tell you about a strong discount offer.
Read Also: Bring home iPhone 13 for less than 3 thousand rupees! Great offer not available here on Flipkart-Amazon
Smartphone Sale: If you want to buy a Samsung smartphone on which you want to save a lot, then this is a good opportunity for you, because at this time Freedom Festival sale is going on on Amazon, in which from home appliances to smartphones etc. Discount is being offered. In this sale, you can also take advantage of huge discounts on the Samsung Galaxy M33 smartphone. If you are looking to buy this smartphone, then let us tell you that the company has given a big offer on it. This smartphone is available in the market with the best design and features and if you want to buy it, then today we are going to tell you in detail about the features of this smartphone along with the offers available on it.
Read Also: NPS Big update: If you are married, then the government will give Rs 72000, do this small work
Know about Specifications and Features
Samsung Galaxy M33 5G sports a 6.6-inch Full HD+ Infinity-V display with 120Hz refresh rate. For the protection of the display, Gorilla Glass 5 has been installed in it. It gets an octa-core 5nm Exynos processor with up to 8GB of RAM and 128GB of inbuilt storage. The M33 5G packs a quad rear camera setup that includes a 50-megapixel primary sensor, a 5-megapixel ultra-wide-angle sensor with 120-degree field-of-view, a 2-megapixel macro shooter, and a 2-megapixel depth sensor. is included. For selfies, there is an 8-megapixel lens on the front. It has a 6000mAh battery that comes with 25W fast charging support.
Read Also: Big News Kisan Yojana: Government announced for loane farmers, will get such discount on interest and other expenses will also be waived
How much is the offer getting?
If we talk about the offer, then customers can buy this smartphone from Amazon for just ₹ 18999. Although this is not its original price because the original price of this smartphone is ₹ 24999. Let us tell you that in this sale running till August 10, customers can save ₹ 6000 on the purchase of this smartphone, which is the biggest discount ever. Overall, the company has offered it a discount of 24 percent on the price of the smartphone, which is a huge amount and after buying the smartphone in this discount offer, customers will get silver.
Read Also: Electricity bill will be reduced by half! Fit this device in the meter for Rs 700; Then press and run AC-cooler