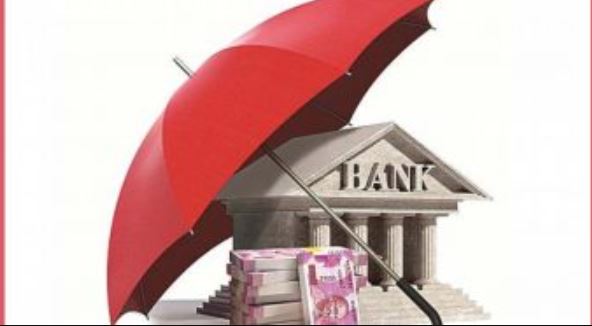 Bank Deposit Insurance: Do you know that recently the central government has increased the amount of insurance available on your deposit in the bank. The Prime Minister himself is going to give information on this.
Bank Deposit Insurance: The Central Government has increased the insurance available on your money deposited in the bank in the current financial year. Prime Minister Narendra Modi is going to tell the country fine details about this tomorrow i.e. on 12th December. From 12.15 pm on Sunday, PM will address the country and tell how he can get the benefit of this scheme.
Finance Minister Nirmala Sitharaman had told that the amendment to the Deposit Insurance and Credit Guarantee Corporation (DICGC) Act was approved by the cabinet, which was later passed by the Parliament as well. It was announced to increase the limit of insured bank deposits from Rs 1 lakh to Rs 5 lakh under the DICGC Act. Now it has now been implemented by the government.
With this, it will be possible to get money within 90 days to the account holders under the insurance of the sinking of a bank. The government says that in the event of a bank sinking, customers will get an insurance of Rs 5 lakh on bank deposits within 90 days. That is, even if their bank is closed or there is a ban on withdrawing money, then the customers' 5 lakh rupees will be safe.
was announced in the budget
Finance Minister Nirmala Sitharaman announced this in the budget. The motive behind this decision of the government is that the money deposited by the customers in the bank can be safe. After the scam in Punjab and Maharashtra Cooperative Bank, the customers of the bank started demanding to return their money. After which Finance Minister Nirmala Sitharaman made this announcement in the budget to protect the money of the general public.
The central government had announced to increase the limit of bank deposits insured under the DICGC Act from Rs 1 lakh to Rs 5 lakh.
they will benefit
The rules say that if a bank sinks, then the deposits of the customers of that bank up to Rs 5 lakh remain secure. This amount is protected under the Deposit Insurance and Credit Guarantee Corporation (DICGC), a wholly owned company of the Reserve Bank of India. All commercial and co-operative banks are insured by DICGC, under which insurance coverage is available on depositors' bank deposits. Under DICGC, all types of deposits like bank deposits, fixed deposits, current, recurring are insured.
Along with this, all small and big commercial banks, cooperative banks are also covered under its purview. However, if in addition to the fixed amount, a customer has more than Rs 5 lakh deposited in the bank, then there is a fear of sinking the rest of his deposit.