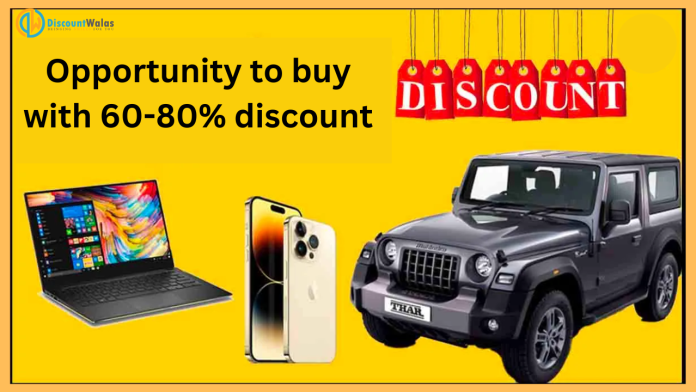 Government Auction Sites: Planning to buy laptop, Thar or expensive phone cheaply? If yes, then you can avail up to 80% discount from the government website.
Government Auction Sites: Everyone wants to buy an expensive car, laptop or smartphone. However, not everyone is able to fulfill this wish, due to which it remains a dream for some people. Whereas, some are able to buy it through offers.
If we tell you that you can buy Mahindra Thar for just Rs 1 lakh or get a Scooty in your name for just Rs 6,500, then what would you say? Perhaps it will be difficult for you to believe this. However, it is true that you can buy many expensive things from Thar at a very low price with about 60 to 80 percent discount.
You will get 60 to 80 percent discount
You can buy things like laptop, mobile phone, Thar, car etc. with 60 to 80 percent discount. For this you do not even need to go anywhere. You can buy these products by adopting the online method sitting at home.
How will you get the benefit of such a discount?
Actually, if the bank loan is not fulfilled or the goods are seized by the customs, the goods are auctioned. There are three government sites where online auctions are conducted. During this period, these goods are sold with 80 percent discount.
On which websites auctions are conducted?
www.eauction.gov.in
www.eauctionsindia.com
www.mstcecommerce.com
Auction of goods is organized on these three websites. If a person is unable to repay the loan or the customs seize someone's goods, then they are sold through auction. Next time, if you also want to buy something, then go to one of these three sites and register and join the auction and buy the product at a cheap price.