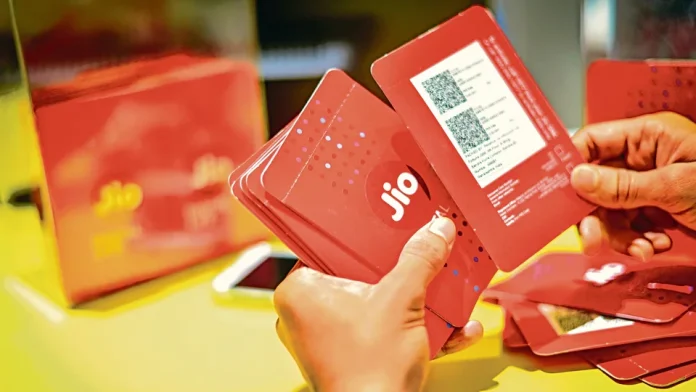 Reliance Jio has come up with a bang plan for its customers. There is such an offer in which the user is being given free internet for 15 days. Let's know about this offer.
Read Also: Open this special account in the name of wife today, you will get Rs 44,793 with guarantee every month; check instantly
To celebrate 75 years of Independence, Reliance Jio has announced Jio Independence Day offer along with 3 unique initiatives that bring exciting new benefits of Jio Digital Life for Indians. These initiatives include Rs 2999 recharge plan. But there is a 'Jio Freedom Offer' with benefits of Rs 3000, a special '90 Unlimited Plan' for Rs 750 and a 'Har Ghar Tiranga, Har Ghar JioFiber' offer, which come with 15 days of benefits. .
'Har Ghar Tricolor, Har Ghar JioFiber' offer
JioFiber Independence-Day Offer – 'Har Ghar Tiranga, Har Ghar JioFiber' is available for all new customers who purchase a new JioFiber connection. They will have to take JioFiber Postpaid Entertainment Bonanza plan between August 12 and August 16. This offer is only for those people who will take the new plan. The user will get an additional 15 days benefit on the selected plan at the time of activation. Let's know the offer in detail.
Read Also: Realme Launch: 5G Smartphone Cheaper Than Rs 10,000! Know here Features and Launch Date
What is the offer and how to get it?
Like this you can get this offer
If you are going to get this offer then you must be a new customer of Jio and you have to take post paid entertainment bonanza plan. This offer is applicable only for Rs 499, Rs 599, Rs 799 and Rs 899 plans.
If you want to take free benefits for 15 days, then you have to choose this plan between August 12 and August 16. The plan will be activated by August 19. But the offer will be available only if you have taken the offer for 6 months or for a year.
Read Also: EPFO account holders data leaked! Check here whether your name is not in the list