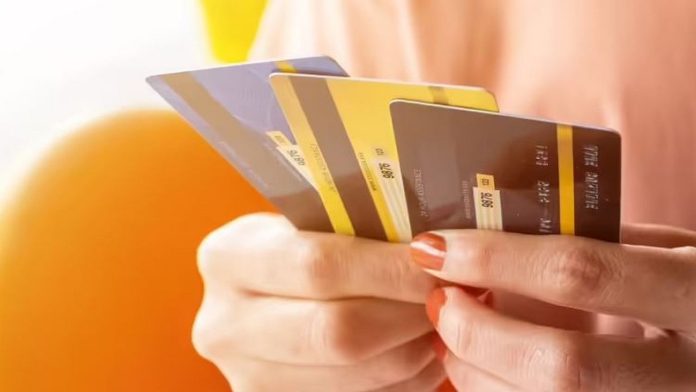 Credit Card – If you are also a credit card user then this news is for you. Actually, today in this news we are going to tell you about some such mistakes which credit card users should not make even by mistake…
Credit cards have become popular very fast in Digital India. On this they get many types of rewards and discount offers. In such a situation, people are using it extensively. But you should not forget that credit card is a loan, which you have to repay later.
If you do not repay it within the stipulated time, you will have to repay it with very high interest and this may also affect your CIBIL score. If you are also a credit card user, then you must take some precautions before using it.
Never make the mistake of withdrawing cash –
In difficult times, you can withdraw cash from credit card also. How much cash you can withdraw depends on the limit of your card. But withdrawing cash from credit card should be completely avoided because for this you have to pay a huge charge. Apart from this, there is no benefit of interest free credit period on cash advance.
Do not exhaust the credit limit –
Never exhaust the credit limit of the credit card completely. The bank considers those who spend large sums of money at once as financially weak. This spoils your CIBIL score. In such a situation, you may face difficulty in taking a loan. Never use more than 30 percent of the credit card limit.
Do not do international transactions –
While taking a credit card, many people are given attractive offers to use it abroad. But the story behind it is not told to you. When you use a credit card abroad, you have to pay foreign currency transaction fees. It is better to use prepaid card instead of credit card abroad.
Payment of minimum due- There
are two types of due amounts, one is total due and the other is minimum due. If you pay only the minimum due, the only benefit you will get is that your card will not be blocked, but you will have to pay heavy interest on the outstanding amount and this interest will be charged on the total amount. Therefore, while making credit card payments, always pay the total due.
Getting the card closed suddenly-
Many times, when there are two cards, people get one card closed suddenly. This should not be done. This can increase the credit utilization ratio because your credit utilization ratio was earlier divided between two cards, but after closure of one card, it will be in one. High credit utilization ratio worsens your credit score. Therefore, even if you do not use the card, keep it active.