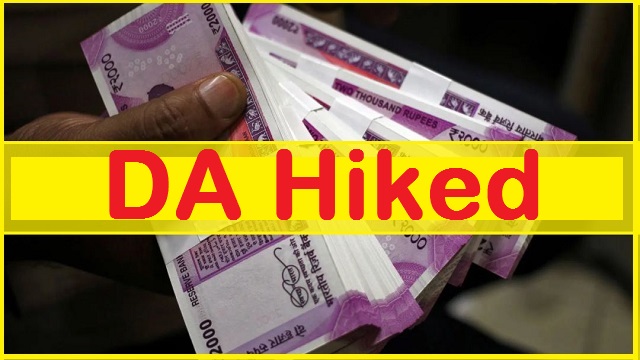 Employees have received a big gift before the festival. The proposal to increase his dearness allowance by 9% has been approved. Orders for this will be issued soon.
Employees DA Hike: There is good news for employees. Their dearness allowance has been increased by 9%. Orders for this will be issued soon. A proposal was prepared for this. On which consent was given by the Chief Minister. After the approval given by the Chief Minister, now the dearness allowance and dearness relief of pensioners including employees can increase up to Rs 38000. An increase in their salary from Rs 5000 to Rs 12000 can be seen.
9% increase in dearness allowance
The Maharashtra government has increased the dearness allowance of its State Transport Corporation employees receiving the sixth pay scale by 9%. With this, now their dearness allowance has increased from 203 percent to 212%. Its benefit will be available to those employees-pensioners who have not yet received the benefit of salary revision.
Employees unions were continuously demanding from the government
Giving information, the official said that in the unrevised salary structure of state transport employees, dearness allowance will be increased from the rate of 203 to 212%. Before this, a big announcement was made by Chief Minister Eknath Shinde in the closing ceremony of Amrit Mahotsav of State Transport Corporation.
In which it was said that like government employees, now ST Corporation employees will also be given the benefit of dearness allowance. However, due to no action being taken on the promise, the employee unions were angry and continuously demanding the same from the government.
Expenditure of more than 9 crores on state government
Not only this, a few days ago, Transport Corporation Congress General Secretary Shrirang had alleged that the file of proposal to increase dearness allowance is roaming here and there in the ministry.
After which now under the seventh pay scale the dearness allowance of the employees has been increased by 4%. With which their dearness allowance has increased to 38%. This decision of the government will see an expenditure of more than Rs 9 crore on the state government.
Employees will get the benefit of this increase from the respective month as soon as the order is issued. Along with this, his salary is believed to be increased by Rs 5000 to Rs 7000. With which their salary can increase up to Rs 38 thousand.
Sovereign Gold Bond Scheme: Huge discount on gold, opportunity to buy cheap gold in just 5 days