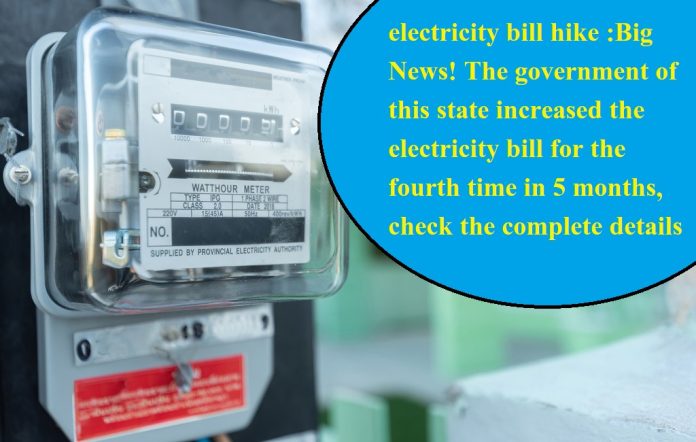 The Gujarat government has increased the fuel surcharge by 20 paise. The new rates will be considered applicable from May 1 and will be charged from the consumers in the May-June bill. 
According to experts, this will put additional financial pressure on the consumers of Rs 270 crore per month.
The Gujarat government has increased the fuel surcharge by 20 paise per unit of electricity. After this increase, the total surcharge on electricity bill per unit has increased to Rs 2.50. However, consumers in the agricultural sector are excluded from this price hike.
According to a news published in the Indian Express, Gujarat Vidyut Nigam Limited has said that the new fuel surcharge will be considered effective from May 1, 2022 and its recovery will be done between May-June 2022. Significantly, the surcharge has been increased after the permission of the Gujarat Electricity Regulatory Commission.
Surcharge increased for the fourth time in 5 months
Due to the new fuel surcharge, consumers who were paying a fuel surcharge of Rs 1.8 in May-June 2021 will now have to pay Rs 2.5, which is an increase of 70 paise per unit in their electricity bill. The government has increased the fuel surcharge 4 times in the last 5 months.
At the same time, it has increased by 30 paise in the last 2 months. An expert in these matters, K.K. Bajaj has said that this will put an additional burden of Rs 270 crore per month on electricity consumers and Rs 3,240 crore per year. Bajaj says that the government claims that it has not increased the electricity bill in the last 6 years, but it is doing so through fuel surcharge.
Surcharge will not increase at these places,
this order will be applicable to the whole of Gujarat but in Ahmedabad, Gandhinagar, Surat and Dholera SIR surcharge will not increase. Actually, Torrent Power supplies electricity here and the surcharge in these places ranges from Rs 2.07 per unit to Rs 2.31 per unit since last year.
According to the Indian Express, Gujarat has a power generation capacity of 37,000 MW, but after facing a peak demand of around 20,000 MW, the government
has started buying power at a higher price. Officials of Gujarat Vidyut Nigam Limited say that the government does not want to cut power, so it has to buy power from outside. The government is buying this electricity at a price of around Rs 20 per unit. At the same time, expensive coal and natural gas have also added oil to the fire of this price rise.