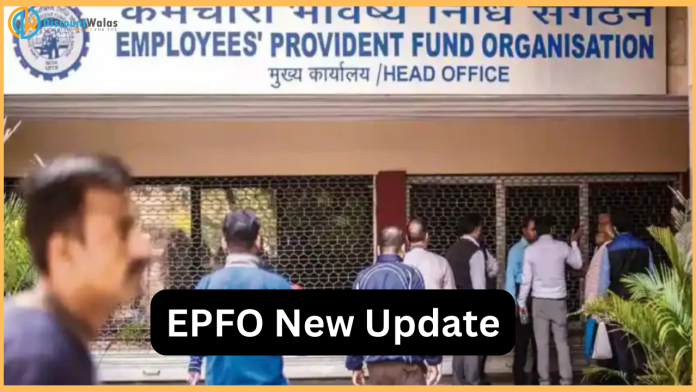 EPFO News: If you are an EPFO subscriber then this news can be very special for you. EPFO has given an important update for the people. About which it is very important to know. In this the organization said that the members should update their 11 details correctly.
Otherwise you may become a victim of fraud. To avoid this fraud, correct information should be given while filling the form. If all these information do not match, your claim may be rejected. These require three documents.
This information must be absolutely correct
Let us tell you that the information you can modify includes users' name, gender, father's name, date of birth, marital status, date of joining, date of leaving, reason for leaving and Aadhaar number etc. According to the circular, an EPF member is specifically allowed to correct 5 out of 11 details.
Even though many applications have been made in this. According to the information, out of 11 details, only marital status can be changed twice. There is a provision to change the remaining information twice.
How to make changes
The EPF account holder will have to submit the application with correct profile data from the Member Seva Portal. In this, these important documents will also be uploaded on the portal and will be kept on the server for future time. Its special thing is that if all the members make any changes then they will have to be approved by the employer.
The EPF account holder's request will also be visible on the employer's login. Additionally, an email will be sent to the registered email ID of the employer. EPF account holders can correct only the data that has been created at this time. There will be no amendment to the accounts of all members belonging to previous institutions.
Know which documents will be required
Let us tell you that a list has been released by EPFO. In which some important documents have been mentioned. For example, to correct name and gender, Aadhaar card will have to be submitted. A simple modification requires uploading of passport, PAN card, voter ID card etc. along with Aadhar card.
If the member dies, then the death certificate etc. will have to be submitted by the successor for name correction. For major corrections, two more documents will have to be submitted along with Aadhaar.
Know how to apply
For this, first of all you have to login with UAN number.
After this you will have to click on the Joint Declaration tab. In which OTP of the mobile will come.
After entering the OTP, a joint letter screen will appear.
Details of necessary documents will have to be given in the list given in this.
After this, after the deposit is made by the account holder, the employer will also have to approve it.
Bank Account holders : Alert issued for those having more than one bank account! Know- New rule of RBI…..?