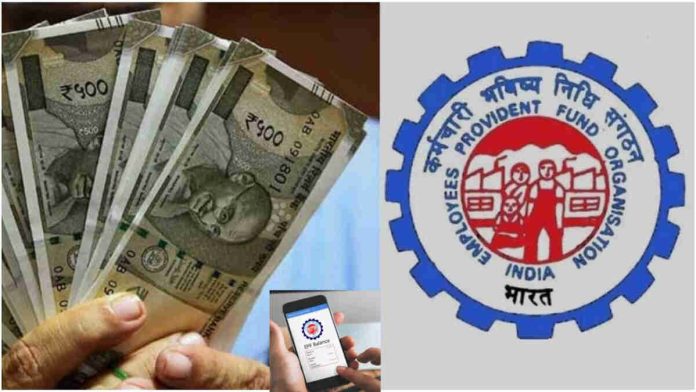 If someone's PF is deducted in your family, then your luck is going to wake up. The central government is soon going to transfer interest money in the account of PF employees, due to which more than 6 crore people will get benefit in a big way.
The government will deposit the interest money in the account by June 30, due to which the employees will become rich. The government had announced an interest rate of 8.1 percent for the financial year 2020-21, which was the lowest for the first time in history.
Since then, the employees were seen as a big setback. EPFO, which cuts PF, has not yet officially announced the date and day of transfer of interest money, but such things are being said in all media reports.
Know how much amount will come in the account
According to the decision of the Central Government, a huge amount will be deposited in the account of PF employees. The government has announced an interest of 8.1 percent. Accordingly, if you are a PF employee and you have Rs 4 lakh lying in your account, then more than Rs 32,000 will be deposited in your interest account.
check money like this
You can know how much money is in PF account from your mobile sitting at home. You have to send EPFO ​​UAN LAN to 7738299899 from EPFO ​​registered mobile number. If you need information in English, you should type ENG instead of LAN. Thus HIN is written in Hindi and TIM in Tamil.
check money with this app
Download UMANG App from Play Store on your Smartphone.
Log in to the app by registering your phone number.
Go to the Services directory in the top left corner menu.
Here click on EPFO ​​option. After going to View Passbook, check your UN number and balance through OTP. With this you can easily check your PF account.