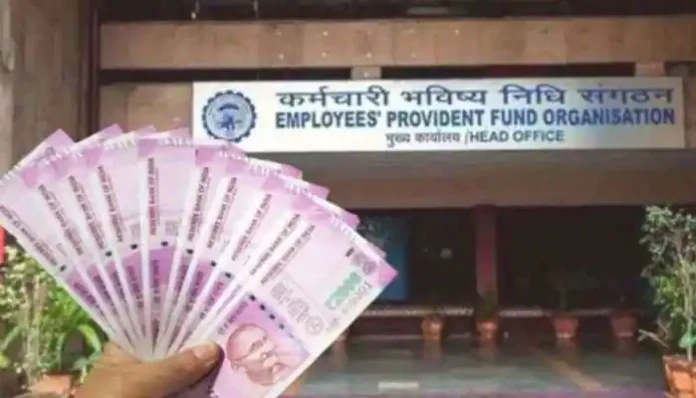 If you work in a private company or you are a government employee, then your Provident Fund (PF) must be deducted from your salary.
But, have you ever inquired about your provident fund online? Let us tell you that to withdraw or get information about PF, you must have Universal Account Number ie UAN number, without this you will not be able to withdraw any information about your PF or PF money if needed. However,
through which the employee can generate his Direct UAN number and withdraw PF easil
Aadhar and mobile number must be linked
EPF members can generate their Universal Account Number (UAN) on their own. For this, EPFO ​​has now given the facility of Direct Generate UAN. For this, your mobile number should be the gender of your Aadhar card. Aadhar based One Time Password (OTP) is required to generate Direct UAN. If your mobile number is not linked with Aadhaar, then you will not be able to generate UAN number directly. But, if your number is linked with Aadhaar, then EPFO ​​will take all your information directly for verification.
Easy way to generate UAN Direct 
First of all you have to go to the official site of EPFO.
After this you have to click on Direct UAN Allotment by Employees.
After this you will be asked here Aadhar linked mobile number. After filling the number and captcha, you have to click on generate OTP.
After clicking on Generate OTP, you will be asked OTP, which will be sent to your Aadhaar linked number. That OTP has to be submitted here.
After this, here you will be asked about your employer (company/factory/establishment), where you have to say yes.
In the next step, you have to fill the category of your employment.
After this you will be asked the PF code number of the establishment.
In the next step, you will have to tell the date of joining your company and the type of identification.
After this you will have to fill the Identity Card Number (Aadhaar Number) and Captcha, after which you will receive an OTP (Aadhaar Linked Number).
On submitting the OTP, a big register form will open, where you will have to click on register giving consent.
After completing this process, your UAN will be generated. UAN number will also come to your mobile number.