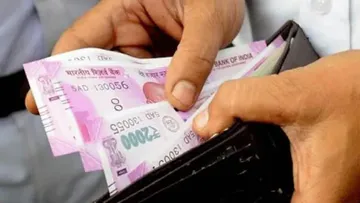 Fixed Deposit Interest Rate: After the increase in the repo rate of RBI, many banks are continuously increasing the interest rates on their fixed deposits. In such a situation, apart from the continuous cost of loans, the interest on Fixed Deposit (FD) is also increasing continuously.
Many small banks are now offering up to 9.25% interest for senior citizens . However, it also includes many big banks which are giving interest ranging from 8 to 8.50%. Let us tell you, Utkarsh Small Finance Bank is giving up to 9.25% interest on 700 days fixed deposit to its senior citizens.
In such a situation, it is being speculated that if RBI increases the repo rate once again in April. So banks can give more interest on FD. In such a situation, debt and fixed income can prove to be better at this time for excellent returns, especially when there is a lot of volatility in the equity market.
Kotak and SBI increased the interest rates so much
Let us tell you, Kotak Bank is currently giving 7.20% interest on FD of 390 days and 6.2% on FD of 364 days. Whereas, State Bank of India is paying 7.10% interest on 400 days FD. According to experts, while selecting FD, you should look at the period for which you want to invest money. That is, till you do not need the money, you can invest the money till then.
Axis increased 0.40% interest
On Friday, Axis Bank has increased the interest on FD by 0.40%. Bank's customers will now get 7.15% interest on FDs of 13 months to 24 months, earlier it was 6.75%. Will pay 7.26% interest on FDs of two years to two and a half years. 7% interest is being given on FDs of 30 months to 10 years.
How to choose the right FD tenure for you
While opening FD, do consult your advisor for the period or tenure. According to experts, if you are investing keeping the returns in mind at the time of opening FD, then you should choose a plan that gives good returns. On the other hand, if you want to invest money for a short time, then you can select a plan with a short term period. Many people open FDs for long term such as 5 or 10 years, while many open FDs of short term such as 1, 2 or 3 years. Everyone does this according to their convenience. Before opening an FD, you must also think about the type of investment you want to make, short term or long term.
Keep these things in mind
While opening FD, you must keep some things in mind. With this, you can also avoid losses and keep more information about FD. According to experts, the things that you should take care of, safety, returns, facility of loan on need, tax benefit, charge to be paid for breaking before maturity, all these things are included. Keeping these things in mind, you should invest money in FD.