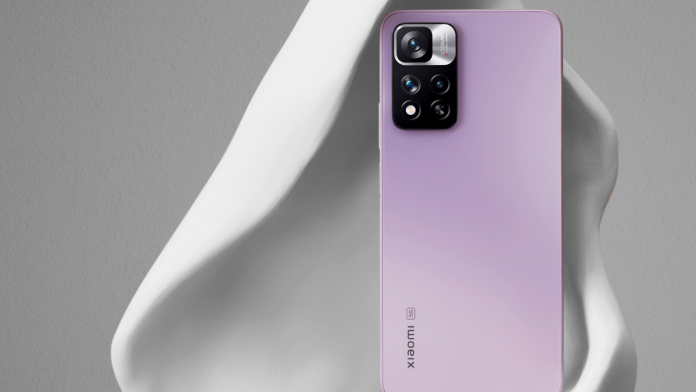 Xiaomi 11i 5G Flipkart Offer: You can take the 5G smartphone of Xiaomi (Xiaomi) worth 32 thousand rupees home from Flipkart Mobiles Bonanza Sale for less than 5 thousand rupees. Let's know how..
Flipkart Mobiles Bonanza May 2022 Xiaomi 11i 5G offer: Are you also looking to buy a new smartphone? If yes, then we have information about a great deal for you. With this deal, you will be able to take a premium 5G smartphone, which costs 32 thousand rupees,
home for less than 5 thousand rupees. Let us tell you that this offer is included in the Flipkart Mobiles Bonanza Sale running on the online shopping website Flipkart. Let us know about this offer in detail.
Get amazing discounts on Xiaomi 11i 5G
Xiaomi 11i 5G has been launched in the market at a price of Rs 31,999. In the Flipkart Mobiles Bonanza Sale, this smartphone is being sold for Rs 26,999 after a discount of 15%. By buying this in lieu of your old smartphone, you can save up to 17 thousand rupees. If you get the full benefit of this exchange offer, then the price of this phone will be Rs 9,999 for you.
Buy 32 thousand smartphone like this for less than 5 thousand
If you are wondering how you can get Xiaomi 11i 5G for less than 5 thousand rupees, then let us tell you that this can be done with a bank offer. This 5G smartphone of Rs 31,999 can be taken for Rs 9,999 after the sale discount and exchange offer. Now if you pay it with SBI's credit card, then you will get an instant discount of Rs 4,000.
Apart from this, under the prepaid offer, you are being given a discount of one thousand rupees for using any bank's credit or debit card. Now with the bank offer, you will get a total discount of Rs 5 thousand, after which the price of Xiaomi 11i 5G will be further reduced from Rs 9,999 to Rs 4,999.
Features of Xiaomi 11i 5G
In this 5G smartphone of Xiaomi launched this year, Xiaomi 11i 5G will get you 8GB of RAM and 128GB of internal storage. In this smartphone working on MediaTek Dimension 920 chipset, you will get 6.67-inch Full HD + AMOLED dot display and 120Hz refresh rate.
This phone comes with a 5160mAh battery, and 67W TurboCharge feature, so that you can charge the phone from 0 to 50% in 13 minutes. In this you are also being given 108MP rear camera and 16MP front camera.