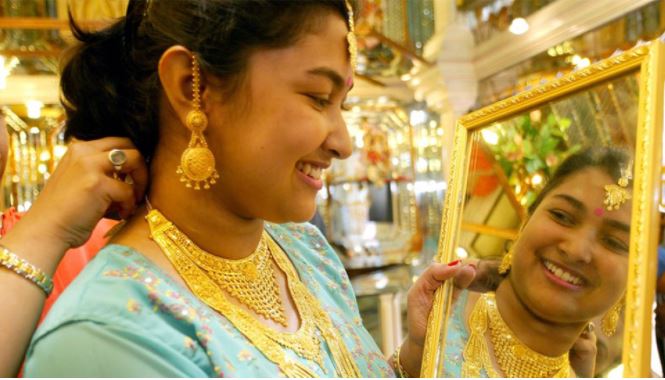 The price of gold and silver was seen rising in the domestic market today, while gold is getting cheaper in the global market.
In the Indian futures market, the price of gold is running below 51 thousand, while silver is being sold around 61 thousand. Experts are predicting that the prices of both the precious metals will increase in the future.
Due to the volatility in the global market, gold and silver prices saw a rise this morning. Once again the price of gold seems to be going near 51 thousand, while silver is being sold close to 61 thousand.
On the Multicommodity Exchange (MCX), the futures price of 24 carat purity gold rose by Rs 55 to Rs 50,790 per 10 grams on Tuesday morning. However, trading in gold started in the morning at Rs 50,827 per 10 grams. But, due to weakness in demand, its price came down a bit. However, gold is still selling at a jump of 0.11 percent from its previous close.
Silver's shine also increased
, on the lines of gold, today the prices of silver have also shown a jump. Silver futures on MCX rose by Rs 205 to Rs 60,949 per kg. Earlier, trading in silver started openly at Rs 60,962 per kg. Today the demand for silver remains strong, due to which its price is going up to 61 thousand. The price of silver is moving up 0.34 percent from the last close.
Gold is cheap in the global market, silver is expensive,
in the global market today the performance of gold and silver is different. While there is a decline in the prices of gold, the prices of silver have risen today. In the US market, the spot price of gold fell by 0.01 percent to $ 1,838.99 an ounce from the previous close, while the spot price of silver rose 0.31 percent to $ 21.67 an ounce from the previous close.
What's next, the prospect of
gold Even though there is a slight weakness in gold, but experts believe that if the monsoon is better this year, then the purchase of gold will increase in the coming times. The consumption of gold is also expected to increase in the global market, which will have a direct impact on its prices and gold will become expensive in the domestic market as well. Industrial demand for silver is increasing continuously, which will increase its prices once again in the coming times.