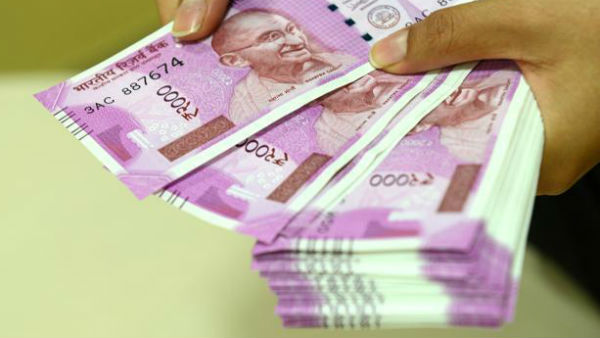 There is good news for the employees. In fact, their dearness allowance has been increased. Orders have been issued for this. Under the issued order, they will be given the benefit of increased dearness relief. Along with this, the amount of ex-gratia will be made available to them. Orders for this have been issued by the Ministry.
Employees DA Hike: There is good news for the employees, in fact they will be paid increased dearness allowance. Orders have been issued for this. Under the order issued by the department, instructions have been given to provide dearness allowance and dearness relief grants to the employees from July 1, 2021. They will be paid as soon as possible. An order has been issued by the ministry for this.
Order for payment of grant-in-kind amount
Under the order issued by the Ministry of Railways, the revised date will be effective from July 1, 2021, in receipt of ex-gratia payment of grant of dearness relief to the SRPF beneficiary. Rates have been announced for this. The benefit of 28 percent dearness relief will be made available with immediate effect.
A copy each of Ministry of Finance, Department of Expenditure, DoPPW OM No. 1 -1/2020-E-II(B) dated 23.04.2020, OM No. 42/07/2021 – P&PW(D) dated 20.09 .21 and 23.11.2021 and OM No. 42/07/2022 — P&PW(D) dated 11.09.2019 dated 11.05.2022 and 31.10 of the Ministry of Personnel, Public Grievances and Pensions (Department of Pension and Pensioners' Welfare) on the above subject .2022 is forwarded herewith for information and necessary action.
Issued orders
In pursuance of the enhanced rates of ex-gratia for the surviving SRPF(C) retired employees issued vide Board's letter No. F(E)III/98/Pn1/Ex.Grade/3 dated 15-11-2006, the DoPPW mentioned above in para 1(i) of the OMs dated 20.09.2021, 23.11.2021, 11.05.2022 and 31.10.2022 may be read as follows:-
Surviving Beneficiaries 'A', 'B', 'C' and 'D' SRPF (Contributory) Beneficiaries who retired from service during the period from 01.04.1957 to 31.12.1985 and were entitled to slab-wise ex-gratia has been approved. The rates of which are ₹ 3000, ₹ 1000, ₹ 750 and ₹ 650/- per month and are entitled to dearness relief at the following rates in lieu of the same rate of ₹ 600/- per month respectively with effect from 01.11.2006:-
Date-Rate of Dearness Relief
01-07-2021 – 368%
01-01-2022 – 381%
01-07-2022 – 396%
DR payment involving fraction of a rupee will be rounded off to the next rupee. It will be the responsibility of the Pension Disbursing Authorities including Nationalized Banks etc. to calculate the quantum of DR payable in each individual case. This issues with the concurrence of Finance Directorate, Ministry of Railways.