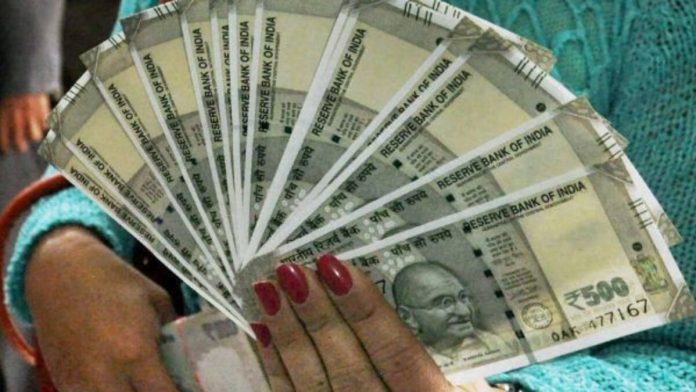 Small savings schemes provide people with safe investment and guaranteed returns. A minimum of Rs 250 can be invested in these schemes. Here is information about six benefits of small savings schemes, which can remove the tension of your future.
Investing in government schemes is considered a profitable deal. These schemes are for almost every class, which provide benefits ranging from tax benefits to minimum investment.
Many small saving schemes are run by the government for poor and middle class families, which include Public Provident Fund for long term investment, Senior Citizen Saving Scheme for retirement. ), Monthly Income Scheme and Sukanya Samriddhi for daughters.
Investing in Small Saving Schemes is safe and has guaranteed returns. You can start investing in these schemes with just Rs 500 and also avail tax exemption. If you have invested in these savings schemes or are going to invest, then their six benefits will eliminate the tension of your future.
Confidence in Income: 
In today's time, people are investing in risky places like share market and mutual funds. Whereas small saving schemes provide assurance of income. With a fixed interest, you know in advance how much amount you will get on maturity. Meaning you will be guaranteed to get income in the future.
Guarantee of Returns: 
If you have invested money in small savings schemes like PPF, Sukanya Samriddhi Yojana, Senior Citizen Saving Scheme, then there is a guarantee of returns. In such a situation, there is no problem of risk in these schemes. You can invest in these schemes without any worries.
Minimum investment of money: 
Another advantage of investing in small savings scheme is that you can invest minimum amount of money. There are many such schemes in which you can start investing from Rs 250. Whereas in some there is a minimum investment amount of Rs 500. You can start investing in 9 schemes of small saving schemes from Rs 250 to Rs 1000.
Better Portfolio 
Small savings schemes help in keeping your investments safe as well as improving your portfolio. By investing in many of these schemes, you can create a good and secure fund for the future. There is no risk of the portfolio going down.
Benefit of tax exemption: 
Many small saving schemes provide the benefit of tax exemption. Under Section 80C of Income Tax, you can save up to Rs 1.5 lakh. Schemes like PPF, Senior Citizen Saving Scheme, Time Deposit and FD provide the benefit of tax exemption.
Financial Independence and Stability
Financial experts also believe that if you have invested in small savings schemes, then it has so much potential that it gives you financial independence and stability for yourself and your family. Small savings schemes serve as the foundation of secure, regular income and a strong financial strategy.