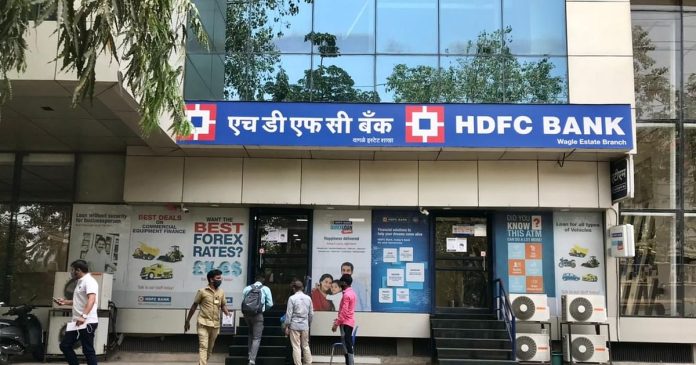 HDFC, the largest private sector bank, while fixing its technical flaws, is now moving towards delivering new products and services to the customers.
The CEO of the bank has said that in the next three to five years, we will open 10 thousand new branches across the country, which will help in making physical access to the customers.
HDFC Bank, the largest private sector bank, has planned to open one and a half to two thousand new branches every year. Bank's Chief Executive Officer (CEO) Shashidhar Jagadishan released the financial report for the financial year 2021-22 and said that in the next three to five years, there are preparations to open about 10 thousand new branches.
MoneyControl According to the report, Jagdishan said that in the current financial year itself, 1,500 to 2,000 new branches are to be opened across the country and this sequence will continue for the next three to five years. Also, we are preparing to bring a new feature every three weeks. He said that these branches will be digital, where customers will be informed about transactions and other services. These branches will be smaller in size and will help in providing physical access to their customers.
How much is the bank's network
This largest private sector bank in the country has 21,683 banking outlets and 6,342 bank branches as of March, out of which four are located abroad. HDFC Bank has a total of 18,130 ATMs and cash deposit machines across the country.
Apart from this, the bank has also maintained 15,341 business correspondents, which further strengthens its network. According to Jagdishan, the opening of new branches will increase the bank's deposits and it will also help in the merger of Housing Development Finance Corporation.
According to
HDFC Bank, there has been a big increase in its deposits and loan book on an annual basis till the end of March. By the end of the last financial year, the total deposits of the bank have reached Rs 15.59 lakh crore,
which is 17 percent more than the previous financial year. In this, the share of current and savings accounts is 48 percent. The loan book of the bank has also increased by 21 percent to Rs 13.68 lakh crore as compared to a year ago.
Now emphasis on making digital access
The MD of the bank said that we had some technical flaws, due to which RBI had to face restrictions. However, now these problems have been removed and all kinds of regulatory restrictions have also been removed.
Therefore, our full emphasis is on further strengthening digital services and providing better services to our customers technically. For this we are moving ahead under Digital 2.0 campaign and in the coming few quarters our bank will launch new digital products and services.