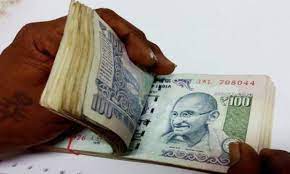 An important decision has been taken by the High Court for the employees. Under this, there may be some delay in getting the benefit of Pay Settlement 11. The order of Pay Settlement 11 has been canceled by Jabalpur High Court.
Employees Salary Revision, High Court Order: Employees have got a big shock today. Actually, the order was issued on June 22 in the context of the new wage agreement 11. Which has been canceled by the High Court. A decision can be taken after the High Court hears its orders. If it seems that there is no discrepancy then orders related to the pay agreement can be issued once again.
Jabalpur High Court canceled the order
Orders were issued on June 22 regarding the new wage settlement of Coal India employees. Which order has been canceled by Jabalpur High Court. Jabalpur High Court has ordered DPA to hear this related case. The High Court has clarified that the decision should be taken after hearing all the parties within 60 days and if there is no salary discrepancy then the salary agreement can be re-implemented.
Violation of DPE guidelines
Let us tell you that after the 11th salary settlement, a case was registered in Jabalpur High Court by more than three dozen officers. It was said that due to salary settlement, the salaries of the employees have become more than those of the officers, which is a violation of the DPE guidelines. The petition was accepted by the Jabalpur High Court. After which orders have now been given.
The petition was prepared by several coal executives on August 29 following Coal India's 11th wage settlement. In which it was said that the officers had suffered loss due to the salary agreement.
The salaries of A grade employees have become higher than those of E2 rank officers whereas the Cabinet of the Government of India had earlier decided that the salaries of officers would not be less than that of employees. In such a situation, DPE's approval has not been taken. Let us tell you that more than 3 lakh employees of Coal India have got significant benefits from the wage settlement. His salary has been increased from Rs 20000 to Rs 25000.
DA Hike: Good News! State government increased dearness allowance, Center will increase it after G20