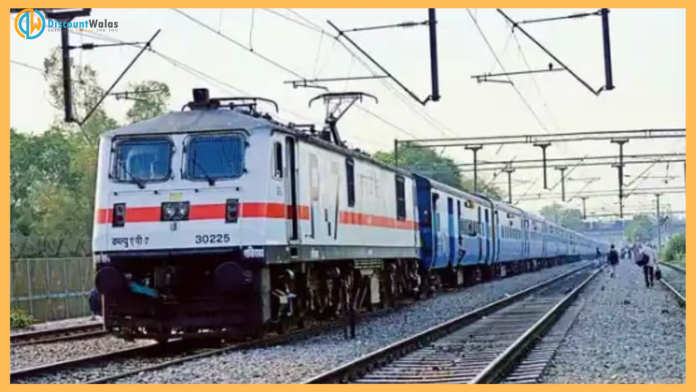 Cricket World Cup- The final match of Cricket World Cup will be held tomorrow between India and Australia at Narendra Modi Stadium in Ahmedabad. Railways is running a special train for this match.
New Delhi. The Cricket World Cup final will be held between India and Australia tomorrow i.e. on 19th November. There is tremendous excitement among cricket lovers about this match. Indian Railways has also announced to run a special train (World Cup Special Train) for the final match to be held at Narendra Modi Stadium in Ahmedabad. This train will run between Chhatrapati Shivaji Maharaj Terminus in Mumbai and Ahmedabad.
Train No. 01153 CSMT-Ahmedabad Special Express will depart from CSMT at 10.30 pm on 18.11.2023 (Saturday) and reach Ahmedabad at 06.40 am the next day (Sunday). , Train No. 01154 Ahmedabad-CSMT Special Express will depart from Ahmedabad at 01.45 am on 20.11.2023 (Midnight of Sunday/Monday) and reach CSMT at 10.35 am on the same day (Monday). While coming and going, this special train will stop at Dadar, Thane, Vasai Road, Surat and Vadodara.
Booking has started.
Booking for Cricket World Cup Special Train No. 01153/01154 has opened from today i.e. 18.11.2023 at all computerized reservation centers and website www.irctc.co.in.
Additional flights for the match
According to a report by cnbcTV18 Hindi, in view of the tremendous enthusiasm of cricket lovers regarding the match, airlines companies are also running additional flights to Ahmedabad. Usually on Saturdays there are 18 flights per day between Mumbai and Ahmedabad.
But, due to the match this number has increased. The fare for Delhi to Ahmedabad flight ranges from Rs 14,000 to Rs 39,000. Whereas between Mumbai and Ahmedabad it is between Rs 10,000 to Rs 32,000. Booking portals show that the fare from Bengaluru to Ahmedabad ranges between Rs 26,999 to Rs 33,000.
Team India reached Ahmedabad
for the final match. Team India reached Ahmedabad late in the evening on Thursday. The team also participated in the first practice session on Friday. The Indian team last won the World Cup title in 2011. Apart from this, the ICC trophy was won for the last time in 2013.
Indian captain MS Dhoni and Kapil Dev can also reach Ahmedabad to watch the match. It was under the captaincy of Kapil Dev that India won the first ODI World Cup in 1983. After that, India won the World Cup title for the second time in 2011 under the captaincy of Mahendra Singh Dhoni.
Vivo V29 Review : Vivo's new phone can please your heart with its super light weight and excellent camera quality.