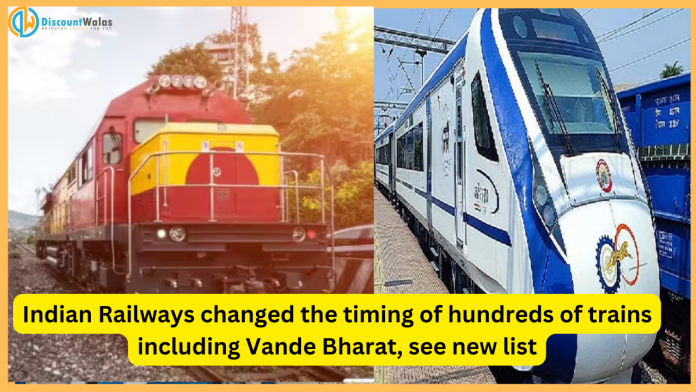 The timetable of trains from many parts of the country has been changed. 43 trains have been changed from Gorakhpur, while timings of 18 trains from East Central Railway have been changed.
Traveling by Indian Railways is considered quite comfortable. A total of 15,000 trains are operated across the country. There has been a change in the timing of trains to many areas of the country from October 1. If you are also going to travel then you must see this list.
Apart from East Central Railway, timing of 37 trains of North Central Railway has been changed. There has also been a change in Varanasi New Delhi Vande Bharat Express train. Although this change happened a few days ago, it will come into effect from October 1.
In the railway time table, Kalindi Express has been extended to Prayagraj Junction and Tulsi Express has been extended to Ayodhya Cantt. At the same time, the stopping time of 14 trains of NCR region has also been extended.
The timings of 37 trains of Agra, Jhansi and Prayagraj divisions have been changed. Timings of all trains have been changed from 2 minutes to 100 minutes.
Northern Railway has changed the timing of most of the trains passing from Moradbar to Bareilly. There has been a change in the timings of 82 trains in Moradabad division. The speed of many trains of this division has also been increased.
The change in timing of these trains will reduce the travel time. This new time table of Railways has been implemented from October 1.