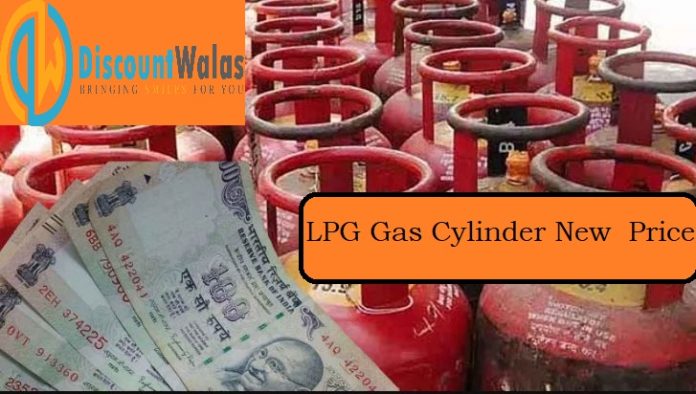 LPG Gas Cylinder Price: Today LPG gas cylinder is being used in every household of the country. That's why people are also very curious to know how much cylinder has become expensive or cheap today.
In the beginning of January, the government oil company had cut the prices of Gas Cylinder by Rs 102.50, due to which the LPG Gas Cylinder Price became cheaper.
Explain that the price of LPG gas is revised every month. Let us know what is the price of LPG Gas Cylinder Price in all the big cities including Delhi, Mumbai and now..
LPG Gas Cylinder Price
Let us tell you that on January 1, 2022, the prices of Commercial Gas Cylinder were cut. The prices of domestic gas cylinders remained the same, no change was made in them.
This reduction has been made in the price of 19 kg LPG Gas Cylinder. The new prices of gas cylinders came into effect from January 1, 2022.
The Commercial Gas Cylinder Price in Delhi is Rs 1998.50. Whereas in Mumbai its price is Rs 1948.50.
14.2 kg LPG Gas Cylinder Price – Without Subsidy
Delhi – Rs 899.50
Bihar – Rs 979.50
Mumbai – Rs 899.50
Madhya Pradesh – Rs.905.50
Rajasthan – Rs 903.50
Punjab – Rs 933.00
Uttar Pradesh – Rs 897.50
Uttarakhand – Rs 918.50
Jharkhand – Rs 957.00
Chhattisgarh – Rs 971.00
Check Latest LPG Gas Cylinder Price From Official Website
If you want to check the latest price of LPG Gas Cylinder in your city, then you can check it from the official website of the government oil company. LPG Gas Cylinder Price for you