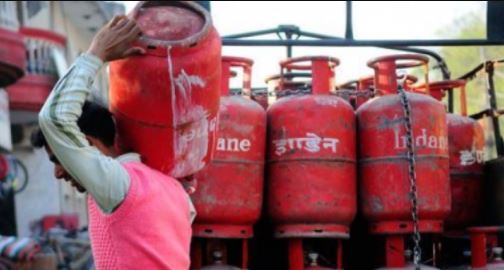 From the common people to the businessmen have suffered huge economic losses during the corona virus infection, which everyone is pushing from heel to top to fulfill.
On the other hand there is a war going on between Russia and Ukraine, which is having a huge impact on the stock markets around the world. In the international market, the crude oil market is on fire.
Already the price of petrol and diesel in India is on the seventh sky. It is being speculated that once again the price of petrol in India may see an increase. On the other hand, now gas cylinders are also expensive in India, whose prices can be expensive again.
The country's state-owned oil company IOCL has brought cheap cylinders keeping in mind the convenience of the customers. In times of inflation, you can buy this cylinder for just Rs 634.
At the same time, the name of the cylinder is Composite Cylinder, which is much lighter than the 14 kg one. Anyone can lift this cylinder comfortably with one hand. It is 50 percent lighter than the commonly used cylinders in the house.
Let us tell you that composite cylinders are light in weight and you get 10 kg of gas in it. For this reason, the cost of these cylinders is low. The specialty of this cylinder is that they are transparent. You can take this cylinder for just Rs 633.5. You can easily carry this cylinder from one place to another. Apart from this, if your family is small then this can be the best option for you.
Let us tell you that this new cylinder is completely anti-corrosion. Apart from this, this cylinder will never explode. These cylinders are of transparent nature which will make it easy for the customers to check the LPG level. Customers will be able to find out how much gas is left in it and how much has been exhausted.