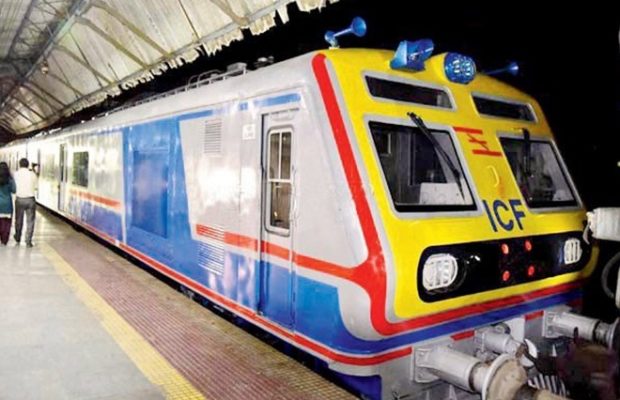 New AC Local Trains: Western Railway is going to include 8 new AC trains in the fleet of Mumbai local trains. All these will be run from June 20. Due to the reduction in fares, the number of passengers has increased.
Western Railway New AC Service For Mumbai Local: Western Railway (WR) has announced to run eight more AC local trains from June 20. With the introduction of eight new AC services, the total number of AC services will now increase from 32 to 40.
Sumit Thakur, Chief Public Relations Officer of Western Railway said in a statement that with the reduction in the fare of AC local travel tickets from May 5, the number of passengers traveling by AC local has increased significantly. Western Railway started 12 more AC local services from May 16.
20 to eight new services will start
He said that considering the demand and popularity of AC local, Western Railway will start eight more AC local services from June 20, 2022 for the convenience of the passengers. It is pertinent to mention that these eight services will run from Monday to Friday.
Only on Saturday and Sunday, 32 AC services will be available and remaining eight services will run with non AC rakes. He further said that out of the additional eight services being launched, four each are in up and down directions.
There is one service each between Virar-Churchmate, Virar-Dadar, Vasai-Churchmate and Malad-  Churchgate in the up direction. Similarly, in the down direction, there is one service each between Dadar-Virar, Churchmate-Virar, Churchmate-Vasai and Churchmate- Malady.
Number of passengers increased due to reduction in fare
Let us inform that after reducing the fare of AC local trains by 50 percent last month, the Railways has given this another gift to the local passengers of Mumbai. After cutting the fare by 50 percent, the number of passengers in AC local has increased rapidly.
According to the data, in April 2022, a total of 19,761 passengers traveled in AC local. At the same time, on May 5, the Railways had reduced the fares of Mumbai Local AC trains by 50 percent, after which this number increased to 30,112 in just one week.