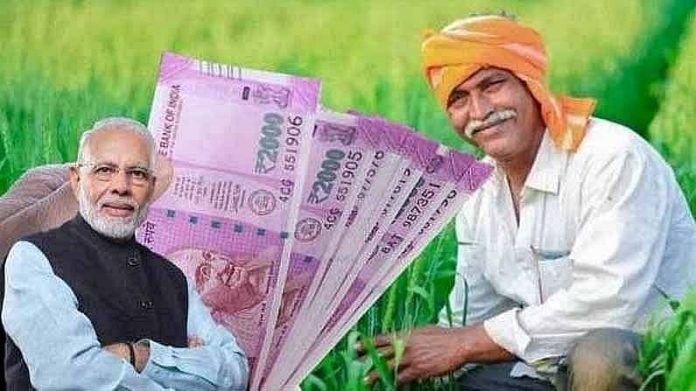 Many farmers who have received 10 installments under PM Kisan Samman Nidhi have been issued notices and asked to return the amount. This has been done because they have been found ineligible for this scheme.
On 31 May 2022, Prime Minister Narendra Modi transferred financial assistance of Rs 2,000 under PM Kisan Samman Nidhi Yojana to the account of more than 10 crore farmers. This was the 11th installment under this scheme. At the same time, many farmers have been issued recovery notices by the government.
Actually, these notices have been issued to those farmers in Uttar Pradesh who were taking advantage of this scheme despite being ineligible. Now they have to return this money. According to reports, those who have been issued notices have been marked as income tax payers.
What is written in the order
According to a news published in Hindustan, in a notice issued to a farmer of Sultanpur district (Uttar Pradesh), it has been said that he has been identified as an income tax payer and he has learned that he is ineligible under the scheme. Registered myself in and continued to get benefits illegally. It is further written in the notice that after receiving the notice, they will have to return all the amount received under the scheme.
Statement of the officer
Uttar Pradesh Agriculture Director Vivek Singh has confirmed this and said that yes, such an order has been issued. He said that the taxpayers taking benefit of PM Kisan Yojana have been asked to return the money. At the same time, Additional Director General V.K. Sisodia has said on this whole matter that this list has been prepared on the basis of the information given in the income tax statement of 2019. He said that everyone included in the list issued by the Government of India will have to return the money to the people. According to reports, notices have been issued to 2800 farmers in Kushinagar district of Uttar Pradesh.
What is this scheme The
central government gives financial assistance of Rs 6,000 to farmers in a financial year through a quarterly installment of Rs 2,000. The first installment comes between April-July, the second August-November and the third installment between December-March. So far 10 installments have been sent to the farmers' account and the farmers are waiting for the 11th installment.