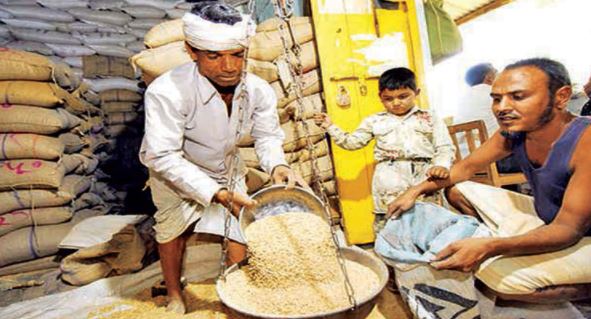 Ration Card Latest News: After increasing the duration of Garib Kalyan Yojana, now eligible ration card holders will be able to get 10 kg ration every month for free. Beneficiaries will be able to take advantage of wheat and rice twice a month for free. 
Ration Card Latest News: There is important news for ration card holders. You should know that ration card holders are getting free ration twice in a month. Under the Pradhan Mantri Garib Kalyan Yojana: PMGKY, the free ration distribution campaign has been extended till March 2022. After this, more than 15 crore ration card holders in Uttar Pradesh are getting double the ration for free. Actually, the government is making many announcements regarding the elections to be held in Uttar Pradesh.
Free Will Get Double Ration!
After the extension of the Central Government's Garib Kalyan Yojana, now eligible ration card holders of UP are getting 10 kg free ration every month. Actually, now the beneficiaries are getting the benefit of wheat and rice twice a month for free. Along with this, pulses, edible oil and salt are also being given for free.
The Poor Are Getting the Benefit of This Scheme 
After the global pandemic corona virus, the government is supporting the economically weak poor, laborers under the Garib Kalyan Yojana. The period of PMGKY was about to end in November, but the Yogi government of the state extended it till Holi and announced free ration distribution. Now Antyodaya ration card holders and eligible families are being given double ration from December. Under this Anna Yojana, there are about 13007969 units and 134177983 units of eligible domestic card holders in the state.
Union Minister Showed Strictness!
Union Food Minister Piyush Goyal announced the formation of a group of state food secretaries to look into the contours of a plan to set up simple and transparent community kitchens for the needy who do not come under the purview of ration shops. The decision in this regard was taken during a meeting with state food ministers in the national capital Delhi.
Supreme Court Directed
This meeting was called after the direction given by the Supreme Court. The Supreme Court had said that the Center should prepare a model of community kitchen scheme within three weeks on the basis of the consent of the states. Announcing the setting up of a group of state food secretaries to deliberate on the modalities of the scheme, Goyal said, "There is a need to prepare a community kitchen scheme – which is simple, transparent and for the benefit of the people."
The Union Minister said, there is a need to build a community kitchen on the four pillars of quality, cleanliness, credibility and the spirit of service. This will help us achieve the goal of no one goes hungry. According to an official statement, "The minister was quoted in the meeting as saying that the community kitchen would be run by the community and for the welfare of the community and that of the community itself."