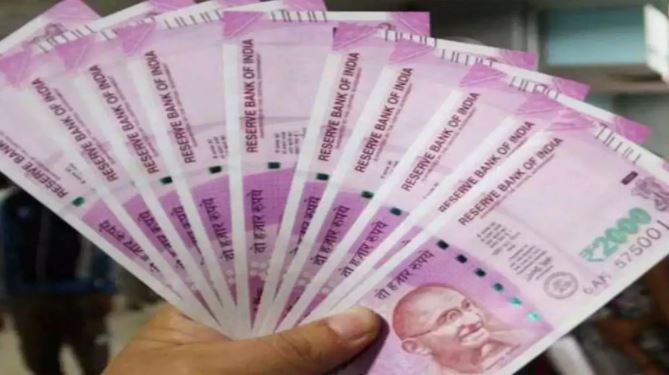 The company informed that it has entered into wage revision agreement with 2.81 lakh non-executive employees. Under this agreement, from July 1, 2021, emoluments (basic, variable dearness allowance, special work allowance and attendance bonus) have been increased by 19 percent minimum guaranteed benefits and allowances by 25 percent.
Coal India Employees salary Allowance Hike: There is good news for lakhs of employees of Coal India. Coal India has negotiated wage settlement with non-executive employees and increased allowances by 25 per cent. This wage settlement will be from 1 July 2021 to 30 June 2026. This decision will benefit about 2.81 lakh employees of CIL and SCCL and will see a bumper jump in salary. A provision of Rs 8152.75 crore has been made for salary hike.
Benefits to more than 2 lakh employees, 25% increase in allowances
Public sector Coal India Limited (CIL) issued a statement on Monday saying that it has entered into a wage revision agreement with 2.81 lakh non-executive employees. Under this agreement, the emoluments (Basic, Variable Dearness Allowance, Special Work Allowance and Attendance Bonus) have been increased by 19 percent and allowances have been increased by 25 percent from July 1, 2021. The company said the Joint Committee for Coal Industry ( JBCCI)-11 approved National Coal Wage Settlement for 5 years. The committee comprises representatives of CIL Management, Singareni Collieries Company Limited (SCCL), five central trade unions (BMS, HMS, AITUC, CITU and Indian National Mine Workers Federation (INMF)).
Benefits of Arrears and Holidays
In fact, on Saturday, on the last day of the two-day meeting of JBCCI-11 at Coal India Headquarters in Kolkata, Coal India Management and representatives of 5 Central Trade Unions signed a memorandum of understanding, under which the basic pay of Category-I employees would be increased by Rs 12,776.22. Rupee hike and underground allowance has also been increased from 9% to 11.25%. And the remaining arrears will be paid after 3 months. For the first time, 5 days paternity leave and paid holiday has been increased from 8 to 9 for the employees. Now on April 14, Ambedkar Jayanti will be a holiday. Employees will be able to collect medical leave for 150 days instead of 120 days.