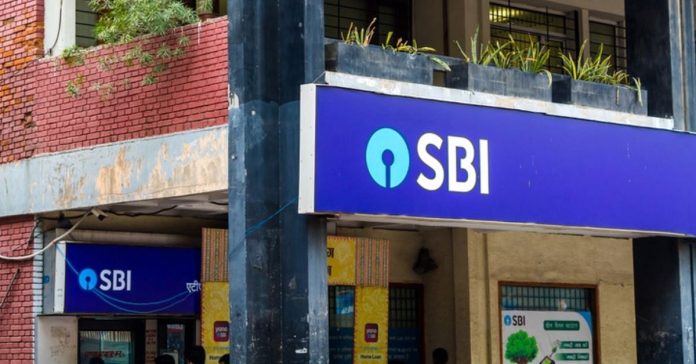 SBI Customers Alert: State Bank of India (SBI) has issued an alert for its customers. The bank has said that it is necessary to link the PAN and Aadhaar number with the bank account to avoid any inconvenience or to enjoy uninterrupted banking services.
State Bank of India, the country's largest state-run bank, has alerted its customers in a tweet that to avoid any kind of inconvenience in future, link your PAN with Aadhaar.
In the tweet, SBI has said, "We advise our customers to link their PAN with Aadhaar to avoid any inconvenience and enjoy uninterrupted banking service. The bank said that the customers should get the PAN and Aadhaar linked on time so that they will be able to avoid any inconvenience.
Linking of PAN and Aadhaar Number Mandatory
The government has made it mandatory to link PAN card with Aadhaar. If your PAN number and Aadhaar number are not linked, then your PAN number will be deactivated and then there will be problem in banking related transactions. The last date for linking PAN with Aadhaar is 31 March 2022. You can link your Aadhaar number and PAN number online sitting at home. To link Aadhaar and PAN number, one has to visit the Income Tax website. Here we are telling how you can link these two numbers-
First of all go to www.incometax.gov.in.
The option of Link Aadhaar will appear on the left side of the website.
Clicking here will open a new page.
Here enter your PAN number, Aadhar card number, name entered in Aadhar card and mobile number.
Submit here by clicking on I Agree to validate my Aadhaar Details below.
After that go to www.incometax.gov.in page again.
Here click on Link Aadhaar Status.
Here again the PAN number and Aadhar card number will have to be entered.
After this you will start seeing whether your PAN card is linked with Aadhar card or not.
Check through SMS
Users can send an SMS to 567678 or 56161 by typing UIDPAN < 12 digit Aadhaar number> < 10 digit PAN>. If the linking is done then "Aadhaar…is already associated with PAN.