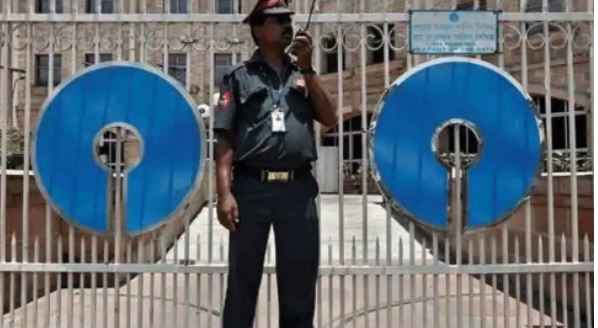 SBI Home Lan: After the increase in the repo rate by 50 paise by RBI, SBI has also made home loans expensive. After this change, the interest rate of SBI has increased to 7.55 percent.
SBI Home Lan: The largest state-run bank State Bank of India (SBI) has once again increased the interest rate of home loan. The interest rate has been increased by 0.50 percent by the bank. With this, the interest rate of SBI has increased to 7.55 percent. The bank has made home loans expensive after the Reserve Bank (RBI) increased the repo rate in the last days.
Minimum interest rate 7.55 percent
Earlier on May 21, the Reserve Bank (RBI) had increased the repo rate by 40 basis points to 4.4 percent. According to the information given on the bank's website, SBI has increased the EBLR (External Benchmark Lending Rates) to a minimum of 7.55 percent, which was 7.05 percent earlier.
New rates applicable from June 15
The new rates of SBI will be applicable from June 15, 2022. EBLR is the lending rate below which the bank is not allowed to give home loan. Apart from this, SBI has also increased the Marginal Cost Lending Rates (MCLR) by 20 basis points. The new rates were implemented by the bank from June 15.
Here's the calculation
, let's know, after increasing the interest rate, what will be the difference in the EMI of your 20 year loan? Here we will tell you by doing different calculations of 20 lakh and 30 lakh rupees.
Loan Amount: Rs 20 Lakh
Loan Tenure: 20 Years
Rate of Interest: 7.05%
p.a EMI: Rs 15,566
Total Tenure Interest: Rs 17,35,855
Total Payment: Rs 37,35,855
After hike in SBI Home Loan rates, EMI
Loan Amount: Rs 20 Lakh
Loan Tenure: 20 Years
Rate of Interest: 7.55% p.a (rate after increasing by 0.50%)
EMI: Rs
16,173 Interest in Total Tenure: Rs 18,81,536
Total Payment: Rs 38,81,536
Loan Amount: Rs 30 Lakh
Loan Tenure: 20 Years
Rate of Interest: 7.05%
p.a. EMI: Rs 23,349
Total Tenure Interest: Rs 26,03,782
Total Payment: Rs 56,03,782
EMI after SBI Home Loan rates hike
Loan Amount: Rs 30 lakh
Loan Tenure: 20 Years
Interest Rate: 7.55% p.a. (rate after increasing by 0.50%)
EMI: Rs 24,260
Interest in total tenure: Rs 28,22,304
Total Payment: Rs 58,22,304