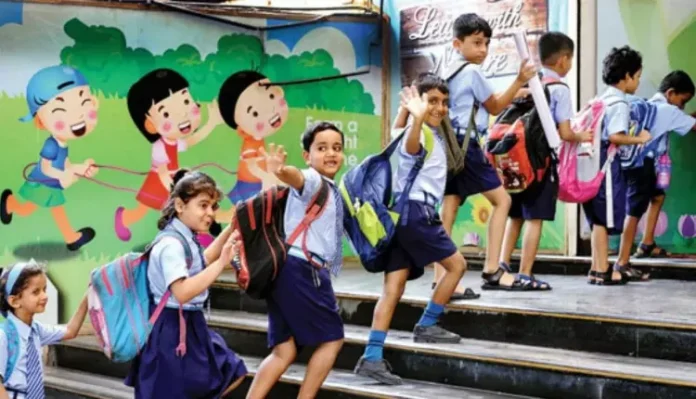 School Holiday: There is good news for school students. In fact, a 10-day long holiday has been announced for the students of classes I to VIII. An order has been issued for this. This information has been given by the Education Minister. From March 16 to March 26, holidays have been declared in schools from classes I to VIII. Only the students will get its benefit.
School holiday declared from March 16 to March 26
In fact, in an effort to prevent the spread of influenza in the Union Territory of Puducherry, a school holiday has been declared for students of Classes I to VIII from Friday, March 16 to March 26. Pondicherry Education Minister A Nammasivayam has announced this. For the last 4 days, 79 cases of influenza have been reported in the Union Territory. In view of which this step has been taken to take care of the students and to prevent influenza.
Education Minister's big statement: Rules will apply to all schools
Speaking in the Assembly during Zero Hour, Home and Education Minister A Nammashivayam said that the spread of influenza is increasing rapidly, especially among children. In such a situation, a holiday has been announced for children from class 1 to 8 in all other schools, including primary, government-aided schools, including privately managed institutions. The order will be applicable with immediate effect on schools in all the 4 zones of Puducherry, Karaikal, Mahe and Yanam of the union territory in view of the viral type of influenza.
Keeping children alert is a big responsibility
Apart from Puducherry, with the increase in the number of H1N1 cases in Tamil Nadu, there is also a possibility of increase in H3N2 in other states. Due to which holidays have been announced for the school children. Earlier, ICMR had instructed the States and Union Territories to be vigilant against the spread of H3N2.
If health experts are to be believed, Tamil Nadu Pondicherry has very few testing facilities for diagnosis of H3N2 influenza virus and very little difference is being told between Corona and H3N2. In such a situation, keeping children alert becomes a big responsibility.