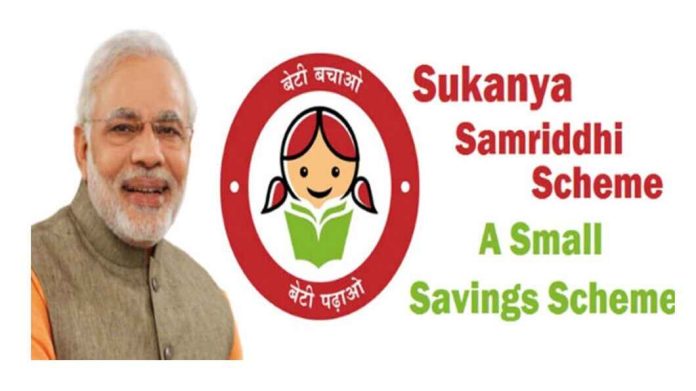 Sukanya Samriddhi Yojana Big News: Lottery for those investing in Sukanya Samriddhi Yojana and PPF, the government is going to increase the interest rates!
Read News: Big Update Vande Bharat Indian Railways: This promise made by PM Modi to the passengers has been fulfilled, check full update
Government Saving Schemes New Update: If you have also invested in savings schemes like Sukanya Samridhi Yojana, NSC, PPF, then there is news of work for you. Now you are going to get tremendous returns on these small schemes. Actually, the central government can announce a tremendous increase in interest rates on its savings schemes like PPF and Sukanya Samriddhi. It is worth noting that before the start of every quarter, the Finance Ministry reviews and announces the interest rates of government savings schemes. In such a situation, it is expected that from September 2022, the Finance Ministry can announce to increase the interest rates on the savings schemes of the government from 0.50 to 0.75 percent.
Read News: 5G Launch Date: The biggest good news for those waiting for 5G, will start on this day, check full update here
On June 30, 2022, even after the RBI's decision to increase the repo rate twice, the Finance Ministry did not change the interest rates of small savings schemes. But for the third quarter of the current financial year on September 30, 2022, when the Finance Ministry will review the interest rates of these savings schemes, then the interest rates on these savings schemes can be increased.
Interest rates will increase on savings schemes!
In fact, after the RBI increased the repo rate, many banks have increased the interest rates on deposits. In such a situation, it is expected that the interest rates on these government savings schemes can also be increased. At present, Public Provident Fund (PPF) gets 7.1 percent annual interest rate, while NSC is getting 6.8 percent annual interest.
Read News: Akasa Air Future New Plan: After the death of Jhunjhunwala, this big news came in the flight of Akasa Air, check the update here
At present, 7.6 percent interest is available on Sukanya Samridhi Yojana and 7.4 percent on Senior Citizen Tax Saving Scheme. Apart from this, 6.9 percent interest is being available on Kisan Vikas Patra. Now people are hopeful that the government can increase the interest on these schemes from July.
No change since April 2020
Significantly, there has been no change in the interest rates of small savings schemes since the first quarter of the year 2020-21. Earlier, the Finance Ministry said in a notification, the interest rate on various small savings schemes for the first quarter of the financial year 2022-23, starting from April 1, 2022, and ending on June 30, 2022, for the fourth quarter (January). will remain unchanged from the current rates applicable for Let us tell you that the interest rates for small savings schemes are revised on a quarterly basis.
Read News: Oppo New Smart Phone launch Date: Oppo's best Smartphone is coming to create panic, design and features will make people crazy