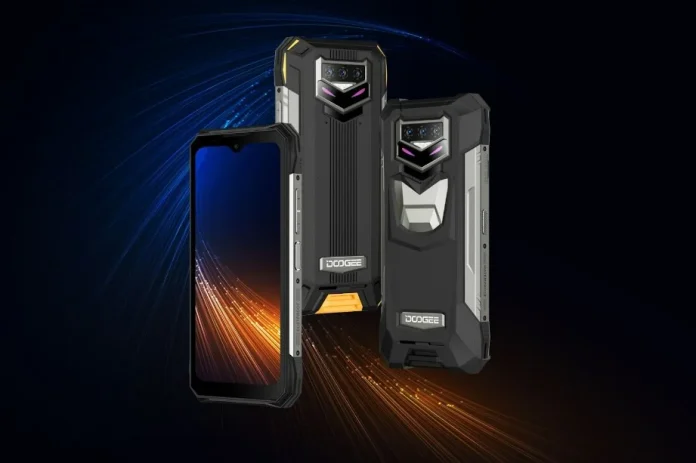 Doogee is about to launch its strongest smartphone ever, which will have a powerful 12000mAh battery. Apart from this, the phone will not get damaged even in water. Let's know everything about Doogee S89 series..
Read Also: Mobile Big Deal: With Big Discount, 1.19 lakh iPhone 13 Pro is available for Rs 16500, buy from here
Doogee is launching its latest S89 series. Moving away from the traditional smartphone designs, Doogee is planning to introduce some unique design elements in the S89 rugged phone series and the highlight feature is going to be the RGB lights at the rear. Nothing Phone 1 is being discussed a lot in terms of design. It has a transparent design at the back, but Doogee is going to do something different at the back of the S89 series. Users can customize the back which color they prefer.
Read Also: 7th Pay Commission New Update: Central employees are going to get more than 2 lakhs! 18 Months Outstanding DA Arrear Date Confirmed
Know About Doogee S89 Battery
The S89 series builds on the legacy of its predecessor, the bestselling S88 series. The S88 was known for its huge 10000mAh battery and RGB lights. With the S89 smartphone, Doogee has managed to fit a massive 12000mAh battery into a 19.4mm thick case, while it weighs just 400 grams. This means that you get a huge battery with a comfortable weight and grip in an ergonomically designed phone.
There are two variants of the S89 series – S89 and S98 Pro. The Doogee S89 Pro will come with a 65W fast charger making it the first rugged phone with a 65W charger. With the 65W charger, you can charge your 12000mAh battery from 0 to 100% within 2 hours. However, the S89 will come with a 33W charger.
Read Also: 7th Pay Commission New Update: Central employees are going to get more than 2 lakhs! 18 Months Outstanding DA Arrear Date Confirmed
 know About, Doogee S89 Camera
The S89 series features a triple rear camera setup for both the S89 and the S89 Pro along with an upgraded Sony sensor. With S89 Pro you will get 64MP + 20MP + 8MP sensors while S89 will come with 48MP + 20MP + 8MP setup. Both the phones in this series come with main cameras that have been specially crafted to deliver the best shots and 20MP night vision sensor and 8MP ultra-wide angle sensor lets you get the perfect shot in any and every surrounding and lighting. help to do.
Read Also: Vivo Smartphone: Vivo Smartphone with strong battery, was uncontrollable to buy people's heart after seeing it, check update
Doogee S89 will be strong
The S89 series is powered by MediaTek Helio P90 chipset with S89 Pro 8GB + 256GB base memory configuration and S89 8GB + 128GB base memory setup. Doogee phones are known for their robustness and the S89 series continues this legacy. Both the phones in this series come with IP68 and IP69K ratings and the latest MIL-STD-810H certification, making them water, dust and shockproof and perfect for extreme and harsh environments. Other interesting features include NFC function, Android 12OS out of the box, reverse charging, custom buttons, etc.
Must know, Doogee S89 Price
Doogee S89 series will be launched on August 22, 2022. The smartphone will debut on the AliExpress and DoogeeMall shopping platforms. As a part of its global launch, Doogee is offering huge discounts on the S89 series. Starting August 22 and August 26, the S89 series will see huge discounts on AliExpress, with the original price of the S89 Pro coming down from $459.98 (Rs 36,594) to $229.99 (Rs 18,297) and the S89 which was originally priced at $399.98 (Rs 31,821). Will be available at 50% discount of only $199.99 (Rs 15,910).
 Read Also: Post Office Big News: Don't worry about children's future, this scheme will make you rich, check instantly