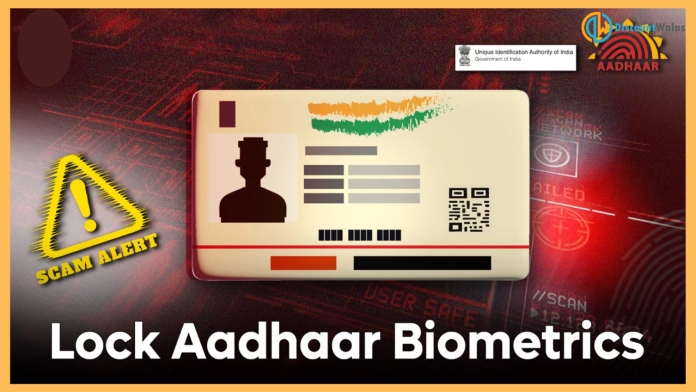 Aadhaar Card Scam Alert: Is your bank account linked to Aadhaar card? So be careful. A new scam could drain your bank account.
Aadhaar Card Scam Alert: "Aadhaar Card" is a document with which all the people of India will be very familiar. It is used for many purposes. It is very important to link Aadhar card with SIM card number and bank account. Aadhaar card, which has become an important document for Indians in many ways, can prove to be dangerous for your bank account.
Actually, a new type of scam is going on these days in which scammers are emptying people's bank accounts through Aadhar card. The surprising thing in this scam is that people are withdrawing money from their accounts without receiving any OTP or approval request.
New scam of aadhaar card
In the new scam of Aadhar Card, scammers (Aadhaar Card Scam) can withdraw money directly from your bank account. For this, no OTP or approval request will be received on the phone number linked to your account. Scammers can use your biometrics to drain your bank account without your consent.
How to protect yourself from scammers?
To protect your bank account from the new Aadhaar card scam, you have to visit the official website of UIDAI. By logging in here you can lock your Aadhar Biometric (How to Lock Aadhar Biometric). Once Aadhaar biometric is locked, scammers will not be able to commit fraud using your biometric.
How to lock Aadhar biometric?
First of all go to the official website of Aadhar Card UIDAI.
Enter Aadhaar link number to login here.
OTP will come on the phone number linked to Aadhaar card, enter it.
In this way you will be logged into the UIDAI website.
Now here you will be shown many options.
One of these options will be Lock/Unlock Biometric.
By selecting this you can lock Biometric.
For your information, let us tell you that cases like withdrawal of money from many bank accounts by accessing Aadhaar biometrics have come to light. Many complaints have also been registered regarding this under cyber crime. If you do not want to become a victim of this scam then lock Aadhaar biometric immediately.