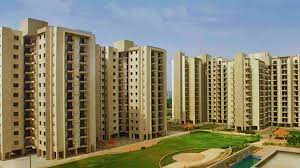 Delhi's Biggest Housing Scheme: This scheme of DDA includes several thousand houses of different categories. This scheme is a great opportunity for home buyers of every category…
A golden opportunity has arrived to fulfill the dream of owning a house in the national capital Delhi. Delhi Development Authority i.e. DDA has completed the preparations for Delhi's biggest housing scheme till date.
In this scheme, people of Delhi are going to get a chance to buy houses in every category. In simple words, whether you are looking for an affordable or luxury home, there are going to be thousands of options for you in this scheme of DDA.
More than 32 thousand houses
DDA is going to launch this scheme soon. The Lieutenant Governor of Delhi approved the proposed housing scheme in the authority's meeting this week. More than 32 thousand apartments of different categories are going to be offered in the proposed scheme of DDA. These may include affordable options like LIG and MIG as well as super high income group i.e. SHIG flats and penthouses.
Flats being offered here
In this new scheme of DDA, houses can be offered in places like Dwarka Sector 19B, Dwarka Sector 14, Narela, Vasant Kunj, Rohini, Lok Nayak Puram. There can be more than 5000 flat offers for Economically Weaker Section i.e. EWS category in Narela. There can be around 2000 MIG flats and 1600 HIG flats in the scheme. About 600 MIG flats and 200 EWS flats can be accommodated in Lok Nayak Puram. You can get a chance to buy about 14 luxury penthouses in Dwarka Sector 19B in premium category and about 170 luxury apartments in SHIG category.
DDA flat prices
The range of luxury flats in this scheme of DDA can be between Rs 1.4 crore to Rs 5 crore. SHIG flat prices can start from Rs 3 crore. The price of HIG apartment can be around Rs 2.50 crore. The prices of MIG flats are estimated to be between Rs 1 crore to Rs 1.30 crore. EWS flats can be available for Rs 11 to 14 lakh, while LIG flat prices can range from Rs 15 to 30 lakh.
Entire process online
Earlier it was being said that the scheme could be launched around Diwali. In this scheme of DDA, the entire process from bidding to allotment and possession will be online. The entire process will be done through DDA website. In this scheme, flats will be available on 'first come, first served' basis.