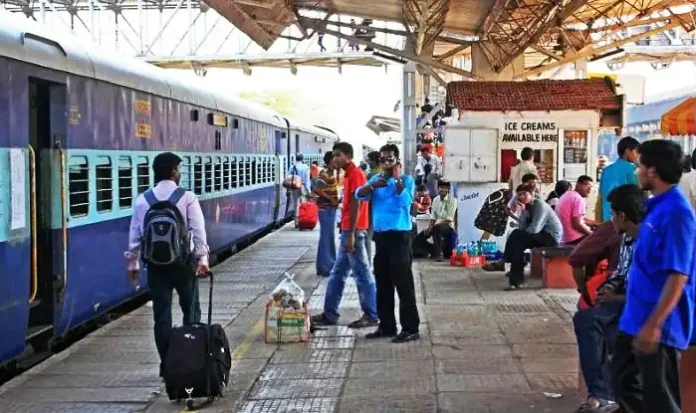 Indian Railways: East Central Railway of Indian Railways has issued an important information for its passengers. According to information provided by East Central Railway, traffic block on platform number 7 from March 17 to April 10 for repair of washable apron and replacement of broken sleeper at platform number 7 of Ambala Cantt railway station of Northern Railway is being taken.
Many trains will be affected due to this traffic block. East Central Railway told that due to this traffic block, 2 of their trains will be cancelled. While 2 trains will be run from the diverted route.
With this decision of the Railways, along with Bihar, the passengers of Uttar Pradesh, Delhi and Punjab will also face problems. East Central Railway has shared the details of all the affected trains.
Details of canceled trains
Train number- 04651, running from Jaynagar to Amritsar, Jaynagar-Amritsar special train will be canceled on 17, 19, 21, 24, 26, 28, 31 March, 2, 4, 7 and 9 April.
Amritsar to Jaynagar train number- 04652, Amritsar-Jayanagar special train will remain canceled on 17, 19, 22, 24, 26, 29, 31 March, 2, 5, 7 and 9 April.
Details of trains running on diverted routes
Train number- 12203, Saharsa-Amritsar Garib Rath Express departing from Saharsa on 16, 19, 20, 23, 26, 27, 30 March, 2, 3, 6 and 9 April, this train diverted route New Delhi, Jakhal, Dhuri, Will be run via Ludhiana.
Train number- 12204, Amritsar-Saharsa Garib Rath Express departing from Amritsar on 18, 19, 22, 25, 26, 29 March, 1, 2, 5, 8 and 9 April will be diverted to Ludhiana, Dhuri, Jakhal, New Delhi. Will be driven by way of.