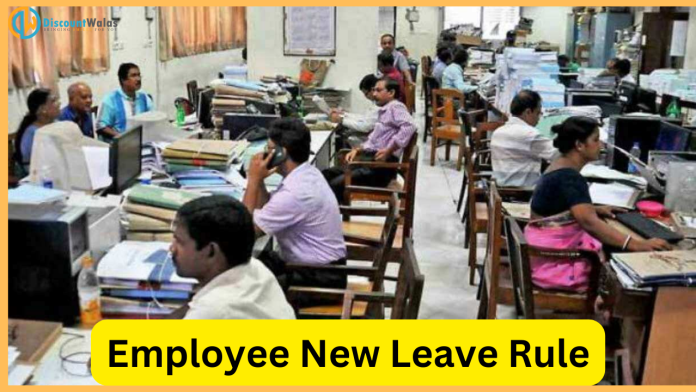 Employee New Leave Rule: If you are also a government employee then this news is for you. In fact, according to a recent update from the government, if government employees take so many days of leave, they may lose their jobs. In such a situation, employees must know these new rules related to holidays.
The government has clarified its position on many questions regarding holidays of its employees. In this, it was told that for how many consecutive days a government employee can take leave and after that what will be the effect on the service.
The government has issued FAQs and answered all the questions related to employees' holidays. Its purpose is to remove the confusion of the employees and to inform them about all the conditions related to service.
In the FAQ, clear information has been given by the government on issues like entitlements of different categories of employees, leave travel concession, leave encashment, EL encashment, paternity leave.
Exemption to employees engaged in foreign service –
According to the FAQ, the government has clearly said that if an employee remains on leave for more than five years continuously, his services will be considered terminated. If a government employee from any field other than the Foreign Service remains on leave for more than five years, he will be considered to have resigned from his post. This means that employees will not be allowed to take leave for more than 5 years continuously.
What are the rules on leave encashment-
The government has said in the FAQ that employees should take approval for leave encashment in advance, which would be appropriate along with LTC. In some cases, leave encashment can be done even after the stipulated time.
Child care leave is also given only to women to take care of the child. If the child is studying abroad or the female employee needs to go abroad to take care of him, then she will get this leave after some necessary procedures.
How many days leave for study –
The government has made it clear that if an employee needs study leave, then he can take 24 months leave for this purpose during his entire service period. This leave can be taken together or separately. Employees associated with Central Health Service are given 36 months time for study leave. 36 months leave can also be taken for post graduate qualification.
Post Office Scheme : This scheme is best for husband and wife, will make them rich in short time….