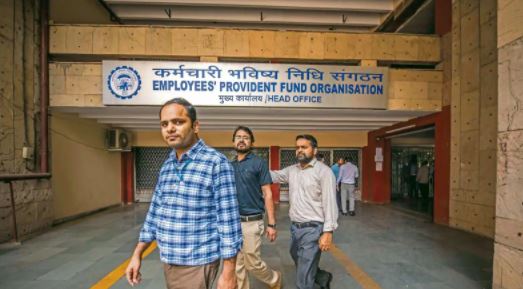 Employees' Provident Fund Organization (EPFO) also gives the benefit of insurance cover to the family of its members in case of accidental death. 
Under EPFO's EDLI i.e. Employees Deposit Linked Insurance Scheme, in case of premature death of the subscriber, his nominee is given an insurance amount of up to Rs 7 lakh.
If you are a subscriber of EPFO ​​and you have also worked for 12 consecutive months, then your family members can take advantage of this sum insured in case of your premature death. Under EDLI, the subscriber's family is given an insurance cover of up to Rs 7 lakh.
Benefit is also available on death due to corona
This insurance cover is also given to people who have worked in more than one organization within a year. This claim can be made on behalf of the family members of the employee on the premature death of the employee. The member claiming under the EDLI scheme should be the nominee of the employee. The benefit of this insurance cover is available even if there is death due to corona.
How can I claim
In case of premature death of an EPFO ​​member, his nominee or heir can claim for the insurance cover. If the claimant is below 18 years of age, then his guardian can make the claim on his behalf. For this, the insurance company will have to provide the death certificate of the employee, succession certificate, certificate of the guardian applying on behalf of the minor nominee and bank details.
No premium is to be paid
To take advantage of this insurance scheme, the employee does not have to pay any premium amount separately, rather the contribution is made by the employer itself. 12% of basic salary and DA of employees working in any organized group goes to EPF (Employee Provident Fund). Also, the contribution of 12 percent is made by the company or the employer.