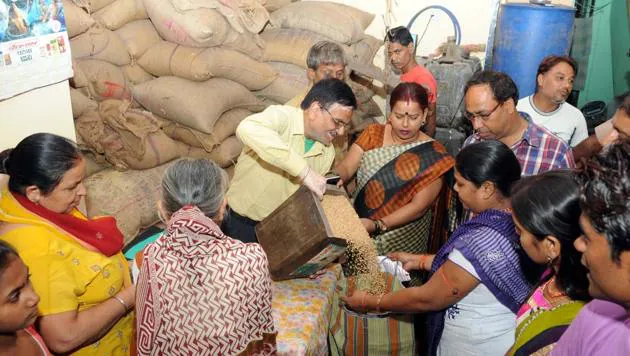 UP Government Free Ration Scheme: Free ration facility is available from the Central and State Government. If you are also taking advantage of free ration, then there is good news for you.
Now the state government has announced to provide free sugar along with wheat and rice, but only some special people will benefit from it. In the month of September, free ration will be distributed on 12th and 13th September. That means you will start getting the facility of free ration from tomorrow.
Who will get free sugar?
Let us tell you that Antyodaya card holders will also get three months of sugar free this time. Lucknow DSO Vijay Pratap Singh has given this information. Antyodaya card holders will also get sugar at the rate of Rs 18 per kg in the months of July, August and September.
14 kg wheat is available.
At this time, under the free ration scheme, Antyodaya card holders get 14 kg wheat along with 21 kg rice for free. Also, five kg free per unit will be distributed to household card holders.
Good and complete ration will be available to
eligible households along with Antyodaya card holders will get free ration at government ration shops. Free ration will be available in Shahjahanpur district from 12th September to 23rd September. The District Supply Office has ordered to provide good and complete ration to all the Kotedars. This time, those having Antyodaya card will get 3 months of sugar at once.
Rs 54 will have to be paid for 3 kg of sugar.
This time, quarterly sugar distribution to Antodya card holders will be done at the rate of Rs 54 per three kg card for the months of July, August and September at Rs 18 per kg.
Action will be taken against taking money.
Instructions have been issued by the authorities that if any Kotdar is found demanding money or any such complaint is received, then strict action will be taken against him. There are 37841 Antyodaya card holders in Lucknow. At the same time, the number of household card holders is 534159.