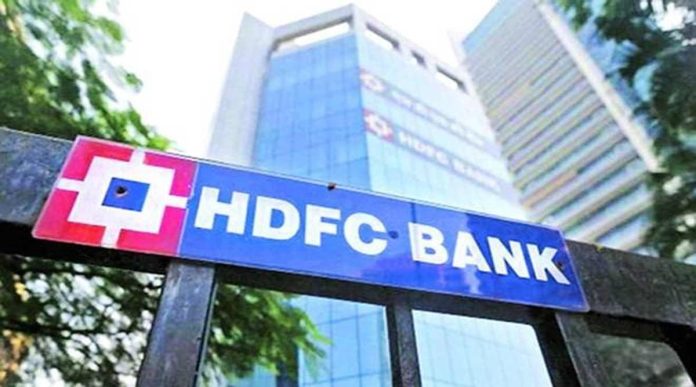 Do you have an account with HDFC Bank? If yes, then the bank has shared some details related to fake SMS, so that the customers of the bank can easily identify them and avoid losses.
Nowadays people are cheated by sending fake SMS through SMS . Many times these SMS look so genuine that it becomes difficult for people to identify fake ones, and their hard earned money gets wasted in a jiffy. But HDFC Bank has shared such details for its customers, which will help them get rid of this difficulty.
HDFC Bank has shared some easy tips for its customers (Easy tips to identify Fake SMS) , so that they can easily identify Fake SMS. The bank has fixed some standards for its authentic SMS.
How to identify Fake SMS
The country's largest private bank HDFC Bank has set these standards for correct SMS recognition.
The bank clearly says that it never sends SMS from 10 digit mobile number.
HDFC Bank official SMS are always sent from the ID of HDFCBK or HDFCBN .
Any link in HDFC Bank SMS starts with hdfcbk.io only.
The rest of the bank has also shared the details of what kind of SMS or what measures should be adopted by the customers to protect their account.
Ways to avoid fake SMS
You can use these methods to avoid fake SMS from banks other than HDFC Bank. This will ensure the safety of your money.
Never reply to bank SMS received from 10 digit phone number.
Do not reply to those SMS/WhatsApp in which bank details have been sought.
Bank never asks its customers for OTP, CVV, Aadhaar, PAN Card or other personal information on SMS or email.
On receiving such SMS, you should lodge a complaint on the phishing response system of the bank. You will get its information from the bank's website.
You can also complain about this on the official toll free number of the bank.
This is how fraudsters cheat through SMS
Fraudsters usually try to get your bank account information through fake MMS. After this, on the basis of that they try to deduct the amount from your bank account. For this, either they pretend to be bank employees or try to hack information through email, any link.