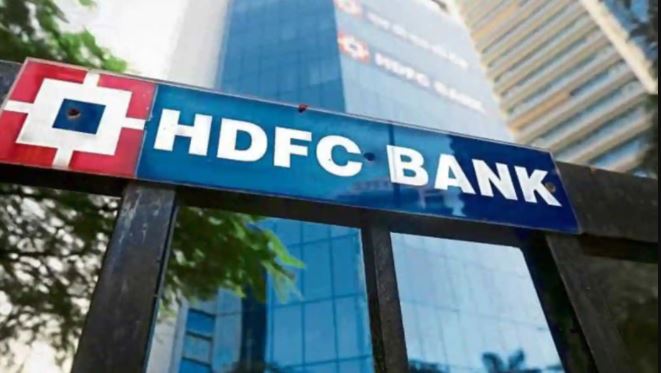 Money is made in the stock market in the long run. An example of this is HDFC Bank. This premier bank of the country has converted Rs 1 lakh into an amount of over Rs 2.66 crore in the long run. 
Whoever bought its shares for Rs 1 lakh would be a millionaire today. But it has really taken a long time. This period is 22 years. But the advantage is that investors didn't have to do anything. Let us know the returns of HDFC Bank shares.
HDFC Bank's share was only at Rs 5.52 on January 1, 1999, while on Thursday it closed at around Rs 1478. That is, these shares rose almost 26,674.5 percent in this period.
Such huge returns mean that the stock has made over Rs 2.66 crore worth of Rs 1 lakh in a little over 22 years. At the same time, its 5-year return has been 107.52 percent. On the basis of 107.52 percent return, investors' money has more than doubled.
Bank History
HDFC Bank Limited is an Indian banking and financial services company headquartered in the city of Mumbai, India. It was started in August 1994. It is the largest private sector bank in India by assets and was the 10th largest bank in the world by market capitalization as of April 2021. Its market capitalization on BSE is Rs 8.21 lakh crore.
It is also the fifteenth largest employer in India with approximately 120,000 employees. Its last 52 weeks high is Rs 1,724.30 and low is Rs 1,292.00. For your information, let us tell you that there is a possibility of the HDFC Bank stock going up a lot. That is, if money is invested in this stock now, then you can get good returns in future.
How much return can I get
A brokerage firm has set a target of Rs 2050 for HDFC Bank shares. Right now it is at a price of Rs 1478. That is, it can comfortably give 38-39 percent returns. You will get this much return sitting, which is better than FD or post office scheme.
However, keep in mind that the stock market is a very volatile investment option. There is a lot of volatility and no accurate predictions can be made for any stock or stock exchange.
bank financial results
HDFC Bank reported a net profit of Rs 10,342 crore for the quarter ended December 31, 2021, a jump of 18%. The bank had reported a net profit of Rs 8,758 crore in the same period a year ago.
The total of the bank's net income, NII (net interest income) and other income grew by 12 per cent to Rs 26,627 crore as against Rs 23,760.8 crore in the same quarter of 2020-21.
The difference between net interest income, interest earned and interest spent increased by 13% to Rs 18,443.5 crore as compared to Rs 16,317.6 crore in December 2020.