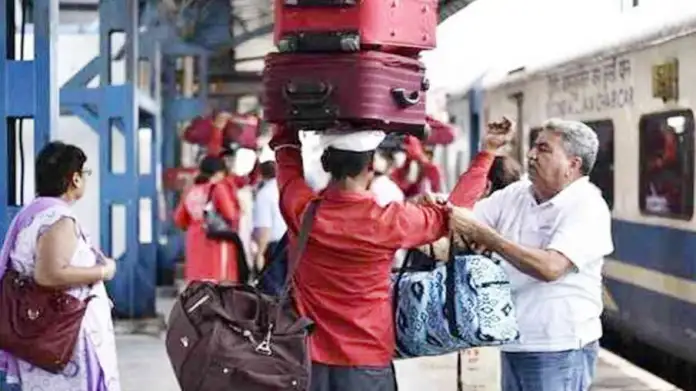 Indian Railways: Do you know that just like the flight, there is a weight limit set for carrying luggage in the train as well. If not, then let us tell you how much luggage you can carry in the train.
Indian Railways: Indian Railways takes special care of the facilities of its passengers. Railways keeps bringing new services from time to time so that the passengers stay away from any problem during their journey. For this, the Railways keeps on giving advice to them as well. But, do you know that like a flight , you can carry luggage only up to a certain limit in the train? No? Let us tell you, passengers traveling on long journeys are not allowed to carry much luggage in the train. For this, the railway weight limit has been set. This is because passengers have to face many problems due to excess luggage. Let us tell you how much luggage you can carry in the train.
Further, if for some reason the passenger has to carry more luggage, then for this the railway instructs him to go to the parcel office and book the luggage. It is often seen that many passengers are seen traveling with more luggage. Due to this, he himself gets upset, as well as troubles the people traveling with him. Keeping this in mind, the Railways has set a luggage limit for each coach.
Can carry so much
According to the Railways, passengers can carry luggage weighing between 40 to 70 kg in the train coach. You can carry up to 40 kg of luggage in sleeper class without spending extra money. Whereas, you can carry luggage weighing up to 50 kg in second AC and up to 70 kg in first class AC. You can also make it 80 kg by paying extra.
Book a Luggage Van for Rs 109
If any passenger is found violating during the journey, then he will have to pay for it. At the same time, passengers can also book a luggage van for themselves for Rs 109.