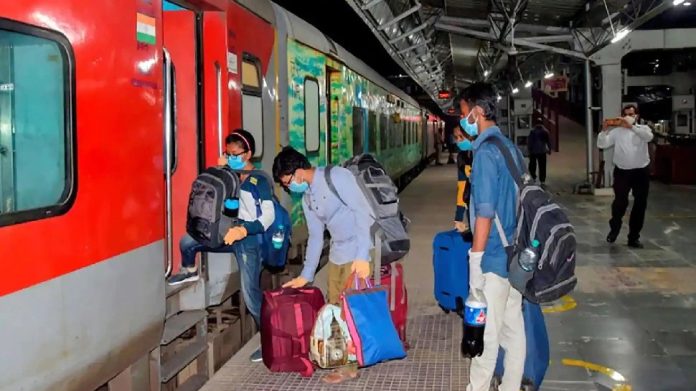 Indian Railway Night Rules: If someone talks loudly, makes noise or sings after 10 o'clock in the night, then according to the new rule, all this can cost him dearly. At the same time, strict action will be taken against the passenger for violating the rules.
Indian Railway Night Rules: Everyday lakhs of people travel by train. Therefore, to improve the convenience of railway passengers, Indian Railways keeps on bringing different updates from time to time. Recently, Indian Railways has announced some rules for night travel . If anyone is found violating these rules, strict action will be taken against him. So if you also often travel by train at night, then you must know about these rules of Indian Railways.
According to the new guideline of Indian Railways, if a passenger is found making noise, playing music, talking loudly in a moving train after 10 pm, action will be taken against him. On the other hand, Railways has asked TTE, on boarding staff, catering staff and other employees to cooperate in this. Let us know what rules have been set by the Indian Railways for those traveling at night.
These are the rules for traveling at night
No one can talk loudly on mobile at night.
It is forbidden to listen to songs in loud voice.
Leaving the train light, no other light is allowed to be lit after 10 pm.
TTE cannot check tickets after 10 pm.
Passengers traveling in groups cannot talk after 10 pm.
Online food delivery is prohibited after 10 pm.
Smoking, drinking alcohol is prohibited in the train.
Lighters, matches or any inflammable material are not allowed
This rule is for middle berth
On the other hand, after 10 o'clock, if a passenger is sitting on the lower berth, then you can open the middle berth by removing it. For this, there is a rule to open middle berths from 10 am to 6 am. No one can bother you for this.