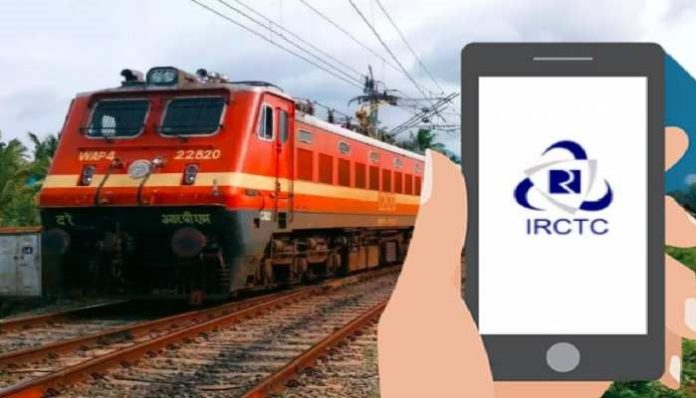 IRCTC Ticket Booking New Rule: IRCTC has now adopted a new method for tatkal train ticket booking, so that tatkal ticket can be booked and tatkal refund can be given in case of cancellation of ticket.
IRCTC  New Rule: There is good news for those traveling by train. Till now, if the train ticket was canceled or had to be made for some reason, then there was a long wait for the refund (IRCTC iPay Refund).
But now this will not happen. IRCTC (Indian Railway Catering and Tourism Corporation) has launched its payment gateway named IRCTC-iPay.
This service (IRCTC iPay app) is already enabled. Under this, ticket booking is paid at any bank's payment gateway, which saves time and as soon as the ticket is canceled, its refund (IRCTC iPay Refund Status) is credited to your account immediately.
IRCTIC ipay train ticket booking process
For booking through iPay, first login to www.irctc.co.in.
Now fill the travel related details like place and date.
After this select the train according to your route.
While booking the ticket, you will get the first option of 'IRCTC iPay' in the payment method.
Select this option and click on 'Pay & Book'.
Now fill credit card, debit card or UPI details for payment.
After this your ticket will be booked immediately.
You will get confirmation via SMS and Email.
The most important thing is that if you book the ticket again in future then you will not have to fill the payment details again, you will be able to book the ticket by paying immediately.
Get Instant Refund-(Get Instant Refund)
Earlier it used to take a long time to get the refund when the ticket was canceled. But now this money will go into the account immediately. Under IRCTC, the user has to give only one mandate to his UPI bank account or debit, after which the payment instrument will be authorized for further transactions. In this case, the time taken to book tickets will also be less.
Ticket will be booked immediately
IRCTC officials have said that earlier the company did not have its own payment gateway, then had to use another payment gateway (IRCTC iPay Means). So booking took a long time. And if the money was deducted, it took more time to get back in the account. But now this will not happen. On the first question on the payment gateway of IICTC, officials say that it is completely secure.
Money Will Be Available Immediately on Waiting Tickets too
There are times when you create a ticket but your ticket comes in waiting (IRCTC iPay features) and your ticket is automatically canceled after the final chart preparation. In such a situation, now even in this condition you will get your refund immediately.