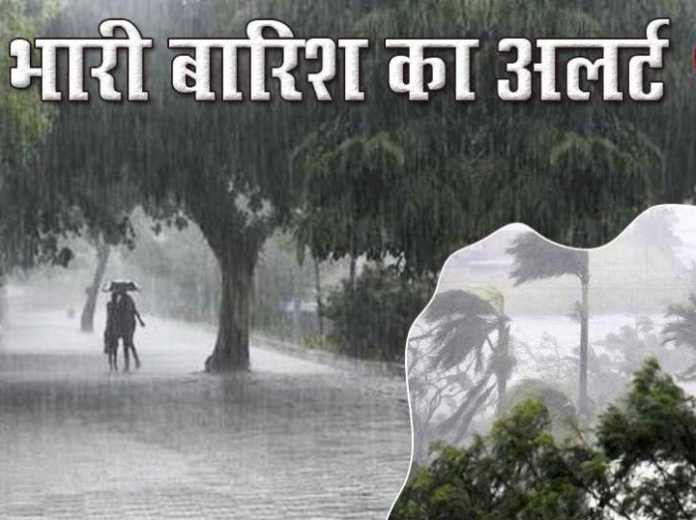 Rain Forecast: The Meteorological Department has predicted moderate rain and heavy rain at some places. Where the monsoon has not reached, in the next few days the monsoon will also reach there.
IMD Prediction For Monsoon Rain: Rain has brought some relief from the scorching heat in the recent past. South-West Monsoon has become active in most states of the country including Delhi. Apart from this, in the areas where the monsoon has not yet reached, monsoon will also enter there in the coming few days.
It will rain in these areas
According to the India Meteorological Department, there will be moderate to heavy rains at many places in Madhya Pradesh (Madhya Pradesh), Mumbai (Mumbai), Delhi (Delhi), Haryana (Haryana) and Punjab (Punjab). . The IMD said light to moderate spells over western parts of Madhya Pradesh, east Rajasthan, southwest Uttar Pradesh, Sikkim, sub-Himalayan West Bengal, Meghalaya, Assam, Goa, Konkan, coastal Karnataka and parts of north Kerala. it might rain. Apart from this, there is also a possibility of heavy rain at many places in these states.
Meteorological Department expressed its estimate
Monthly rainfall for July 2022 across the country is most likely to be normal, ie between 94 and 106 per cent of the Long Period Average (LPA). Despite the huge variation in region-wise rainfall, the month of June recorded 'normal' rainfall as a whole, more in the North-East and in the North-West.
'Below normal' maximum temperature likely
The IMD's forecast for temperatures in July said 'below normal' maximum temperatures are likely to occur over most parts of the country, except in the Himalayan foothills and parts of peninsular India where 'below normal' maximum temperatures are expected. Chances are.
Assam flood situation grim
At the same time, if we talk about Assam, there is an outcry here due to floods. The flood situation in Assam is grim. 29 lakh people have been affected by this. The flood situation in Assam remained grim on Friday as well. Officials said that most parts of Cachar district headquarters, Silchar, are still submerged. According to the Assam State Disaster Management Authority (ASDMA), the death toll due to floods and landslides this year has risen to 159, while one person has been reported missing, taking the total number of missing people to 36.