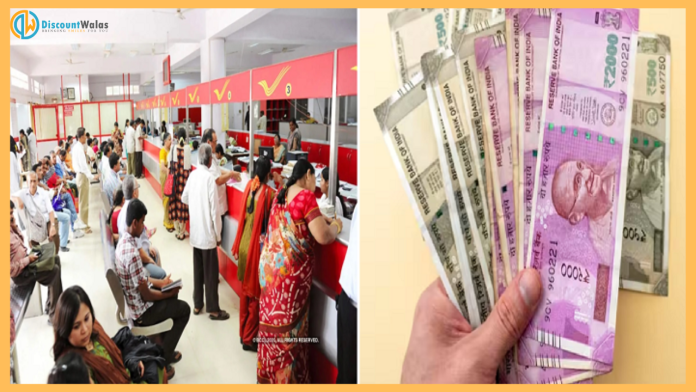 There are many such schemes in the post office, which can give much better returns. Know here about those 5 schemes which are considered best for women in terms of investment. By investing in these, women can not only get the best returns. In fact, tax exemption is also available.
Many types of savings schemes are run by the Post Office i.e. Indian Post Office. There are different types of schemes for children, youth and elderly. People can avail good returns by investing in many of these schemes. Women mostly look for those investment options where they get better returns and their money also remains safe. You can get many such options in the post office.
Public Provident Fund Scheme (PPF) is a long-term savings scheme in which women can secure their future by investing. Under this scheme, the government is currently offering 7.1 percent interest rate on deposits. If you invest Rs 1 lakh every year for 15 years, then on maturity you will get an amount of around Rs 31 lakh.

SBI gave good news to crores of customers, now they will be able to avail this facility till 31st March
Sukanya Samriddhi Yojana –
Sukanya Samriddhi Yojana is a post office scheme which has been launched especially for girls. Under this scheme, you can open an account in the name of a girl child up to 10 years of age. In this account, you can make a maximum investment of Rs 250 to Rs 1.5 lakh. At present the government is offering 8 percent interest rate on deposits under this scheme.
National Saving Certificate –
National Savings Certificate can also be a better investment option for women. Under this scheme, you can invest any amount starting from Rs 1000. The interest rate on deposits is available at the rate of 7.7 percent. The total duration of this scheme is 5 years.
Time Deposit Scheme –
Post Office Time Deposit Scheme is also a good investment option for women. Under this scheme, you can deposit a fixed amount in the account every month. The post office is offering 7.5 percent interest rate on a tenure of 5 years.
Mahila Samman Savings Scheme –
Mahila Samman Bachat Yojana is a scheme launched by the government which has been specially designed for women. Under this scheme, women can invest up to Rs 2 lakh and get up to 7.5 percent interest on the deposited amount. The total tenure of this scheme is two years.
Gold Price Today : Gold becomes cheaper even before the wedding season, the shine of silver also fades, Know new price