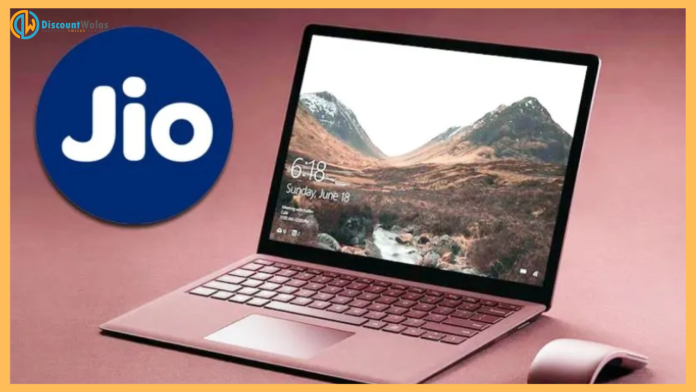 JioCloud laptop: Reliance Jio is planning to launch another entry-level laptop. These days the company is working on cloud laptop. According to a media report, Reliance Jio may soon launch a cloud PC laptop. Let us tell you that this company's second laptop can be launched in the year 2023. The Mukesh Ambani-owned company entered the laptop market in the year 2022 with its first device, JioBook, which is priced around Rs 16,000.
Understand about Cloud PC from the video also
The 2022 model of Jio Book is a 4G laptop that comes with an embedded SIM, has an 11.6-inch HD display with 1366×768 pixels and is powered by Qualcomm's octa-core processor. In July this year, Reliance Jio launched the 2023 model of JioBook, which was priced at Rs 16,499.
The 2023 model of JioBook features an 11.6-inch anti-glare HD display and is powered by a 2.0 GHz octa-core processor. Now the company can soon launch even cheaper laptops in the market. It is being said that Reliance Jio is in talks with hardware manufacturers like HP, Acer, Lenovo etc. to bring laptops in the Indian market in a few months.
Smartphones : Cool Smartphone for less than Rs 10 thousand! The features are also strong
JioCloud Laptop
The price of cloud PC laptop can be around Rs 15,000. The price of a laptop will depend on its hardware like memory, processing power, chipset etc. According to another report, HP is testing Chromebook for cloud PC. For those who don't know, let us tell you that ChromeBooks are laptops that run on Google's ChromeOS. Chrome OS is an operating system from Google that offers cloud storage.
Monthly subscription
It is also being said in some reports that Jio is planning to bring monthly subscription for Cloud PC. This is for those who do not want to buy a new device. The special thing is that Cloud PC software can be installed on any desktop or even smart TV to access the computing facility. The company can also provide some Jio services for free with this monthly subscription.
New Samsung launches cheap 5G smartphone, will get 50MP camera, is equipped with this processor, know the features and price