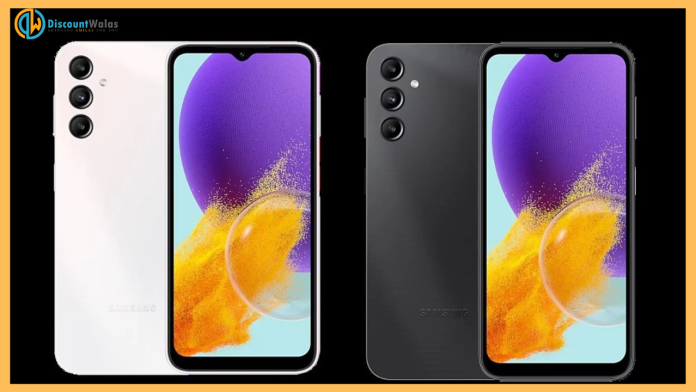 Samsung has launched its new mid-range smartphone, its price will be less than Rs 30,000. Before launch, it has also been seen on many certification websites.
Samsung New Smartphone : Samsung has launched its budget friendly smartphone. It is currently offered in South Korea as Samsung Galaxy Jump 3. But it will soon be launched in India with the name Samsung Galaxy M44. The device is equipped with the three-year-old Snapdragon 888. Along with this, 6 GB RAM, 128 GB expandable storage is available.
Display and Camera
The smartphone comes with a 6.8-inch PLS LCD display, 1080×2408 resolution, and 120Hz refresh rate. The device has a 50 megapixel rear camera. Along with this, two 2 megapixel sensors are also provided. There is a 13 megapixel selfie camera in the front. Three camera circles and LED display can be seen in the back.
Features and price
The weight of the phone is 216 grams. It comes with 5,000mAh. Along with this, 25W fast charging support is also available. Galaxy M44 is based on Android 13. Updates will also be available every 3 to 4 years. The price of 64 GB + 128 GB model is KRW 43,89,00 i.e.
approximately Rs 27,730 only. Let us tell you that Galaxy M44 is being discussed for a long time. No date has been announced for its launch in India. It is expected that the price of the global variant and the phone launched in the Indian market will be the same.