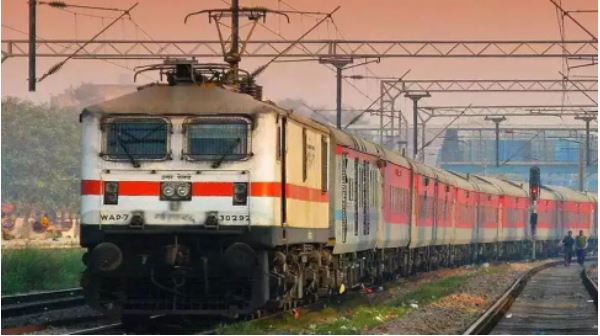 Indian Railways (Special Trains List 2022) has decided to operate special trains keeping in mind the rush of passengers on Diwali and Chhath.
Every year on the occasion of Mahaparv Chhath and Diwali, people living away from their home, family or people living outside return to their village, their city to celebrate the festival with their families, due to which long waiting in trains running on these routes. It takes Sometime before Diwali, all the trains running on that route did not even have a place to set foot. People want to reach their homes by any means. For this he is forced and ready to go to the bathroom of the train, under the seat, even sitting on the ground in front of the door. This causes problems not only for them but also for other passengers. In view of all these problems, Indian Railways has decided to run trains on these routes.
Chhath is usually a great festival of Bihar, although it is celebrated not only in Bihar but also in the whole country and abroad, but its special faith is seen in Bihar and the states touching its border, so people wherever they are, no matter how busy Ho, take time out for this festival and return to your home. Keeping this in mind, Indian Railways has decided to run festival special trains on the routes of Delhi-Patna, Delhi-Bhagalpur, Delhi-Muzaffarpur, Delhi-Saharsa etc.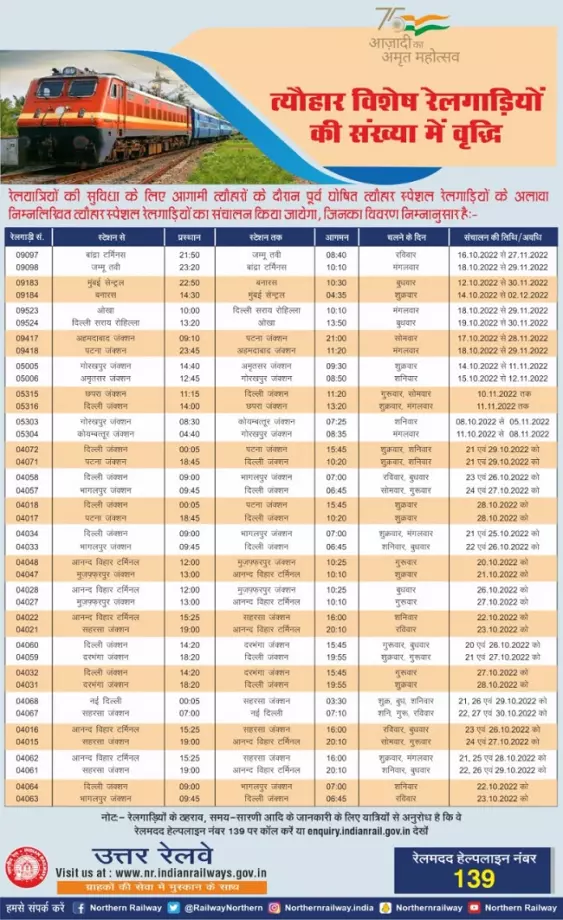 Let us tell you that the operation of these trains will start from October 20. In such a situation, people going home on Diwali-Chhath can book these trains. The list of these special trains has been updated on all railway apps. Passengers can easily access date, time, route, fare, seat information by visiting it or on the official website of Railways https://www.irctctourism.com/ due to the operation of these trains in Banaras, Darbhanga, Samastipur, Muzaffarpur, Passengers traveling to Danapur, Patna will not face any hassle and can easily enjoy the good journey.