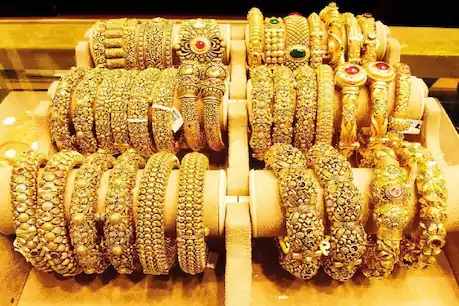 Sovereign Gold Bond Scheme: If you are also planning to buy cheap gold, then you are getting this opportunity from today. The Central Government will sell gold at rates lower than the market from today. Let us know about it in detail.
The government has come up with the second series of Sovereign Gold Bond Scheme. Now you can buy gold cheaply and invest in it. Apart from this, if you shop online then you will get the benefit of even more discounts.
You can invest from 11th to 15th September
Subscription of Series-2 of Sovereign Gold Bond (SGB) has started from today i.e. from 11th September. At the same time, you can buy cheap gold under this scheme till 15th September i.e. for 5 days. According to the information received from the Reserve Bank of India, the settlement date of this installment is 20 September 2023.
How much will you get for 1 gram of gold? 
According to the information received from the Reserve Bank, the price of gold in Series-2 of the Sovereign Gold Bond Scheme 2023-24 has been fixed at Rs 5,923/-. At the same time, if any customer invests in it online, then it has been decided to give a discount of Rs 50/- per gram to the investors. That means these people will get the price of gold bond of Rs 5,873/- per gram.
Where can you buy gold?
Sovereign Gold Bonds are issued by all banks except Small Finance Banks and Payment Banks, Stock Holding Corporation of India (SHCIL), designated post offices, recognized stock exchanges, National Stock Exchange of India Limited (NSE) and Bombay Stock Exchange Limited (BSE). Can be purchased from BSE).
For how long does one have to invest?
The maturity of Sovereign Gold Bond is 8 years, but you can exit this scheme after five years on the next interest payment date. In Sovereign Gold Bond, the investor is required to invest at least one gram of gold. If needed, the investor can also take a loan against Sovereign Gold Bond but the gold bond will have to be mortgaged.